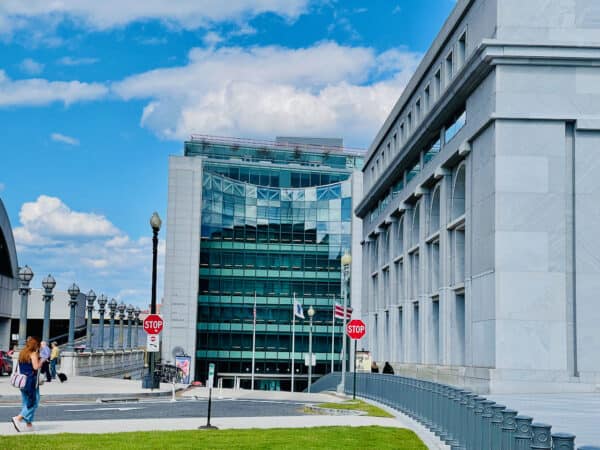 The ongoing virtual fisticuffs between Gemini and Genesis – a subsidiary of Digital Currency Group (DCG), just took a dramatic twist as the Securities and Exchange Commission (SEC) has filed charges against both Gemini and Genesis pertaining to the Gemini Earn program and the sale of unregistered securities.
Gemini leveraged Genesis to power its Earn program for its clients. Genesis halted redemptions last year as the wheels fell off the crypto markets – leaving Gemini in a bind. In the past weeks, Gemini co-founder Cameron Winkelvoss has been hammering DCG and founder Barry Silbert in regard to the inability to come to terms with funds allegedly held by DCG that belong to Gemini.
In a public statement, the SEC said that Gemini had been selling unregistered securities to retail customers via its Earn program. At the same time, the SEC said that other investigations of the two firms are ongoing.
The complaint states that in December 2020, Genesis entered into an agreement with Gemini the ability to offer its customers an opportunity to loan their crypto assets to Genesis in exchange for Genesis' promise to pay interest. These customers allegedly included non-accredited investors.
The SEC claims that beginning in February 2021, the Gemini Earn program was made available to retail investors, while Gemini deducted an agent fee, sometimes as high as 4.29%. Genesis then exercised its discretion in how to use investors' crypto assets to generate revenue and pay interest to Gemini Earn investors.
In November 2022, Genesis halted withdrawals, including Gemini Earn investors, because Genesis lacked sufficient liquid assets to meet withdrawal requests. As of November, Genesis held approximately $900 million in investor assets from 340,000 Gemini Earn investors – some of which are non-accredited, according to the SEC.
As of October 2022, the net interest rate offered to Gemini Earn investors ranged from 0.45% to 8.05%, with Gemini's Agent Fee ranging from 0.06% to 4.29%, depending on the type of digital asset involved.
Gary Gensler, SEC Chairman, commented on the enforcement action:
"We allege that Genesis and Gemini offered unregistered securities to the public, bypassing disclosure requirements designed to protect investors. Today's charges build on previous actions to make clear to the marketplace and the investing public that crypto lending platforms and other intermediaries need to comply with our time-tested securities laws. Doing so best protects investors. It promotes trust in markets. It's not optional. It's the law."
We allege that @GenesisTrading and @Gemini offered unregistered securities to the public, bypassing disclosure requirements designed to protect investors
Gurbir S. Grewal, Director of the SEC's Division of Enforcement, said there was a pressing need for crypto firms to adhere to the law.
"As we've seen time and again, the failure to do so denies investors the basic information they need to make informed investment decisions. Our investigations in this space are very much active and ongoing and we encourage anyone with information about this matter or other possible securities law violations to come forward, including under our Whistleblower Program if applicable."
The SEC's investigation must have been ongoing for months and it is curious as to why the very public dispute emerged between the two entities in the past weeks. While the most likely outcome may be a penalty and cease & desist – DCG/Genesis, as well as Gemini, are in a difficult position.
---