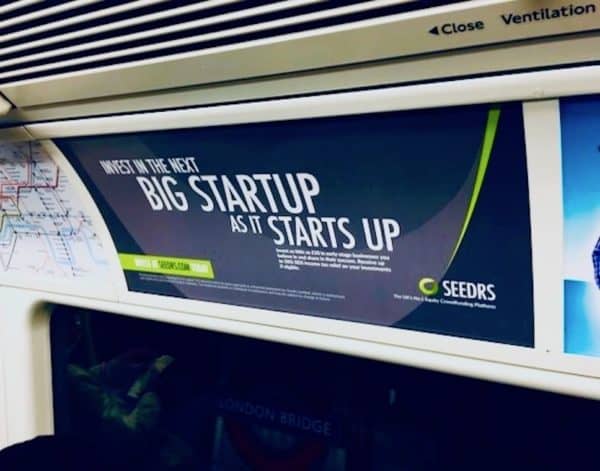 Seedrs, one of the largest securities crowdfunding platforms in the world after it combined with Republic, has published a report on investment activity on its platform.  The Republic deal closed during Q4, and Seedrs is now poised to provide investment opportunities across Europe, under ECSPR [European Crowdfunding Service Providers Regulation], as well as globally alongside Republic – which is not just in the US but in Asia. Towards the end of 2022, Seeders reported that it had topped £2 billion in securities offerings across 1722 different deals. That number has now moved higher, topping £2.2 billion for 1800+ securities offerings. The report indicates that more than £555 million in funding was raised via the platform for 324 securities offerings.
During 2022, @Seedrs raised £555 million for 324 funded securities offerings #Fintech #Crowdfunding
In 2022, Seedrs over 141,000 individual investments were committed on the platform, with 96 campaigns raising in excess of £1 million.
Seedrs, which operates across Europe, also helped businesses from 15 different countries raise capital and received investments from over 71 different countries.
Seedrs Secondary Market, one of the few private securities marketplaces that is making headway, has now transacted 57,000 individual trades since inception with an aggregate value of £22 million, so averaging around £500,000 a month. While still relatively small, the evolution of the Secondary Market has been encouraging – to the point that Republic may leverage the tech globally. Over time, secondary transactions will be huge for investors as it provides an alternative exit path to a merger or acquisition or a possible public listing.
Jeff Kelisky, Seedrs CEO & EVP of Republic Retail, explained that there's no denying that 2022 has been a difficult year – a sentiment we are hearing elsewhere in the online investment platform world.
"Rising inflation, volatile public markets, a looming global recession, the war in Ukraine, international energy crises and more have restricted post-pandemic recoveries. But, despite these significant headwinds, the Seedrs platform has continued to support some of the most innovative startups in Europe that are building the products and services that will shape the world of tomorrow."
While this too shall pass, it will take some time for markets to return to a risk on environment. Meanwhile, there is a lot of dry powder sitting on the sidelines, waiting to jump into the private securities markets.
In this new report, a bit of deviation from past years when Seedrs would periodically provide performance updates, the new Annual Seedrs Sector Report offers a perspective on what's hot and what's not for investors.
According to the report, Climatetech (under Sustainability) generated 154% more activity in 2022 than the year prior, with investors committing £40.1 million during the year. This reflects the VC markets, which captured 25% of global funding, according to PwC. The ongoing energy challenges being experienced in various markets is certainly boosting interest in this sector. Seedrs highlights issuers like Ripple, a clean energy company that raised £2.1 million, and Gazelle Wind Power, which raised over €3.8 million.
Kelisky said they see crowdfunding as playing a critical role in the Climatetech funding sector as the energy crisis has placed alternative energy at the top of the list for venture capital as well as policymakers. Investors are looking to back businesses that are at the forefront of the transition to more greener sources of energy.
"… at Seedrs we are uniquely positioned to democratise the opportunities to invest in these sorts of businesses and harness the belief of the crowd in the green revolution to fund impactful and scalable alternative energy solutions."
Investment in Food & Beverage increased by 14% from £92.2 million in 2021 to £105.1 million in 2022 for 97 securities offerings (up from 78).

Health & Wellness is a segment that surprisingly declined in 2022, dropping by 15% in investment raised.

Fintech, including Insurtech and Web3, receives a mention but little data to provide perspective. In 2022, the average Insurtech company on Seedrs raised over £2.6 million

There is additional information available in the report, but the metrics are few and more about individual issuers as opposed to aggregate numbers. Perhaps Seedrs will return to annual or biannual reports with more in-depth performance. Maybe we will see vintage portfolio performance (IRR) as Seedrs has done prior to the acquisition. The pursuit of pan-European private securities offerings, segregated by country and category, would be of interest – along with information on the growing number of services provided to issuers and investors participating in the private securities markets enabled by online capital formation.

Sponsored