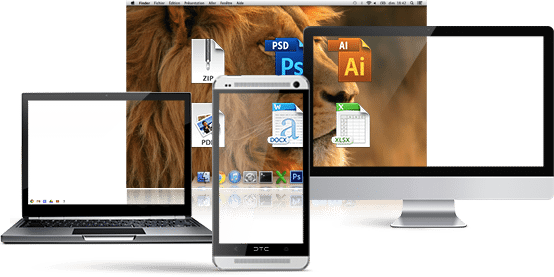 Lima, an integrated piece of hardware and software that was briefly called "Plug", raised over $1.2 million on Kickstarter last fall.  Almost 13,000 backers came together to support a product that really is what iCloud aspires to be – but isn't.
Lima creates an environment where all of your files are seamlessly synchronized across all of your platforms almost immediately.  No versioning issues for photos, documents etc.  For those Apple fans out there (and I am one) too frequently do I not have files on the one device that I want to use.  Or the files are different, and I need to figure out which one is the most recent version.  Lima connects to an external drive to accomplish this task.  Effectively you have your own version of dropbox type functionality without the fee.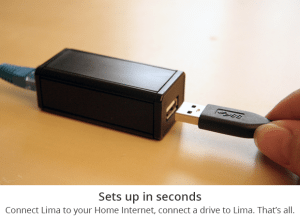 Now Lima was originally supposed to ship in December 2013.  But as many crowdfunding campaigns discover, delivery can be a minefield of challenges and unexpected delays.  As delivery was pushed back initially to this Spring, backers started to grumble – as they will.  Instead of lashing out (which inexplicably happens at times with too many campaigns) the team at Lima did what they needed to do.
Lima Crowdfunds Like a Boss.
In December Lima posted an extensive update explaining to their many supporters the status of their product and accompanied by a project timeline.  The company has continued to post regular communications sharing the evolving product – their struggles and victories – keeping most of their supporters satisfied their future reward is on track to deliver.  Sure – there will always be those who expect Kickstarter to be a store, but as most wizened crowdfund backers understand it is not.
Having seen too many campaigns completely go dark or ship products with problems, Lima is trying to do it right.  For that I give them credit.  So while the product may not be on time – I would rather have it delivered a bit late – and working – than crapware out of the gate.  Cool video too.
______________________
Have a crowdfunding offering you'd like to share? Submit an offering for consideration using our Submit a Tip form and we may share it on our site!