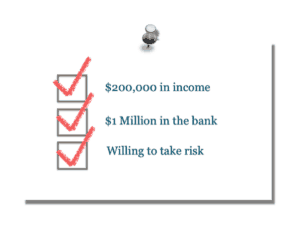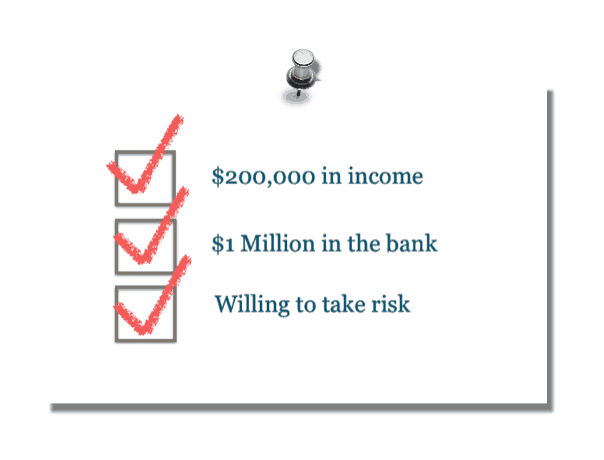 Momentum is building towards a consensus on the highly controversial updates to the accredited investor definition (currently a person who has over $200,000 in income (or $300,000 jointly with spouse) or over $1M in net worth, excluding personal residence).
Initially, there was some suggestion that these thresholds should be increased to adjust for inflation since they were set in 1982 (up to approximately $500,000 in income and $3,700,000 in net worth).  Such a change would cut the number from 8.5 million to just 3.7 million investors imperiling entrepreneurs across the nation.
As covered in great detail here on Crowdfund Insider, there has a huge uproar about the disastrous consequences this change could have on small businesses, job creation and the US economy.
Thanks to the efforts of many industry participants (notably including Jean Peters @ the Angel Capital Association, David Burton @ The Heritage Foundation, Daniel Gorfine @ the Milliken Institute, SeedInvest's own comment letter and thunderclap to save angel investing (resulting in over 120 follow-on comment letters), CFIRA (DJ Paul, Kim Wales & Chris Tyrell), Georgia Quinn, Sam Guzik, and the authors of hundreds of other SEC Comment Letters) it seems possible that disaster may soon be averted.
Recommendations from The SEC's Investor Advisory Committee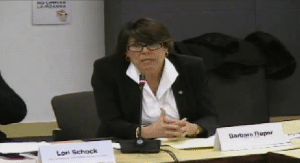 The Investor Advisory Committee (IAC), an organization with a mandate to promote investor protection and which run by the former head of the North American Securities Administrators Association, recently released their recommendations and notably does NOT advocate for raising the financial thresholds at this time and DOES advocate for implementing a sophistication standard:
"We are not, however, simply recommending that the Commission increase the income and net worth thresholds to reflect inflation since 1982. First, we do not know with any certainty whether the Commission found exactly the right level when it set those thresholds originally. It is equally possible that they were set either too low or too high to provide the needed investor protections."
The Committee presented an alternative to the current definition of an accredited investor, finding that either "the Commission should revise the definition to enable individuals to qualify as accredited investors based on their financial sophistication" or "If the Commission chooses to continue with an approach that relies exclusively or mainly on financial thresholds, the Commission should consider alternative approaches to setting such thresholds – in particular limiting investments in private offerings to a percentage of assets or income – which could better protect investors without unnecessarily shrinking the pool of accredited investors."
Government-Business Forum on Small Business Capital Formation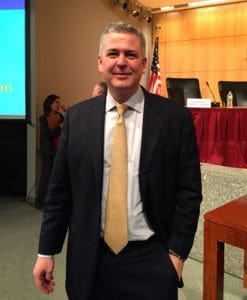 At the Government-Business Forum on Small Business Capital Formation held this November, there appeared to be a clear consensus emerging that raising the financial thresholds is not a solution.
SEC Commissioner Gallager stated: 
"Frankly, I have yet to be persuaded that [the accredited investor definition] is an issue that we should be taking up at this time. Dodd-Frank's removal of the value of the primary residence for purposes of the net worth test was already a significant change to the accredited investor definition. But more fundamentally, I am baffled by continued insistence from some quarters that we need to significantly revise the accredited investor definition. Why should we spend limited Commission resources "protecting" the wealthiest 2-3% of investors in this country? This obsession with "protecting" millionaires—potentially at the cost of hindering the wildly-successful and critically-important private markets—strains logic and reason. Millionaires can fend for themselves. That additional government paternalism could also negatively impact the availability of capital for small companies is a double whammy, and rather than pressing our luck, we should be yelling "stop"—and instead spend our time focusing on actually facilitating capital formation."
Arkansas Securities Commissioner, Heath Abshure stated:
"For the states, we've long supported or long advocated for an adjustment to the accredited investor definition in light of inflation, but more importantly, always supported adoption of a definition that really reflects sophistication… what states really want is test that really measures sophistication but doesn't place undue verification burden on issuer."    
Ultimate Forum Recommendation:  At the forum's sub-committee on the accredited investor definition, there was unanimous support for unequivocally recommending that the financial thresholds should not be increased and that the SEC should consider additional experience or sophistication based methods to become accredited.
Lack of Data?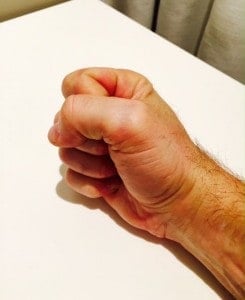 Many industry experts expected both the Investment Advisory Committee and other investor advocacy groups to use these events to strongly advocate for raising the financial thresholds.  The fact that these groups passed on the opportunity to "pound the table," stopping short of recommending increases and merely recommended more data collection and study is telling.
The focus on data here is interesting.  The lack of data here, in a world where data is abundant and news spreads fast, is data in itself.   In other words, if there was a problem, we would be hearing about it.  There are no letters from Congress, no public outcry about fraud, no comment letters from investor protection groups, and no recommendations from either of the government forums clearly arguing for increasing the financial thresholds.
Focus on Sophistication Standard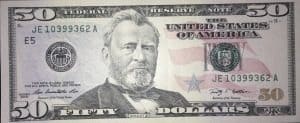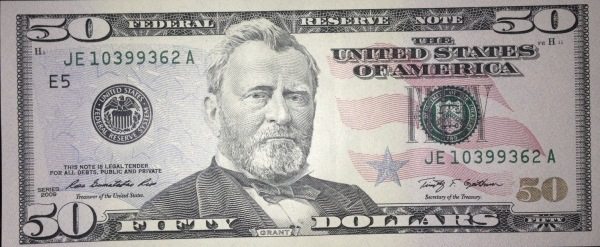 Additionally, practically every party that has addressed this issue has supported the notion of a sophistication standard as a more appropriate basis for determining accredited investor status.
Based on the foregoing, we believe there to be considerable consensus and momentum toward leaving the current financial thresholds in place while also adding a sophistication standard.  It's now time to focus our efforts and get to work in crafting a workable sophistication standard, such as the following revised accredited investor definition proposed by SeedInvest:
[scribd id=249738409 key=key-zLUz5d0X2j9qtHlu9kLP mode=scroll]
____________________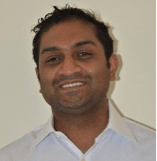 Kiran Lingham
is General Counsel at
SeedInvest
.  He has a passion for helping young companies do big things. In his time before SeedInvest, Kiran worked at a corporate and securities attorney at the law firms of Jones Day LLP and DLA Piper LLP, where he served as outside legal counsel to venture capital and private equity funds, angel groups and over 30 technology startups. He has seen first-hand the struggles encountered by early stage entrepreneurs and believes strongly that many more startups would be successful with additional avenues for early stage capital. Since passage of the JOBS Act, Kiran has been an active speaker, writer and commentator on crowdfunding and the related legal issues. He is a Charter Member and Executive Team member of TiE (The Indus Entrepreneurs) and is an active member of a number of groups in the New York startup community. Kiran received a B.A. in Economics from Cornell University and a J.D., with honors, from the University of Georgia.