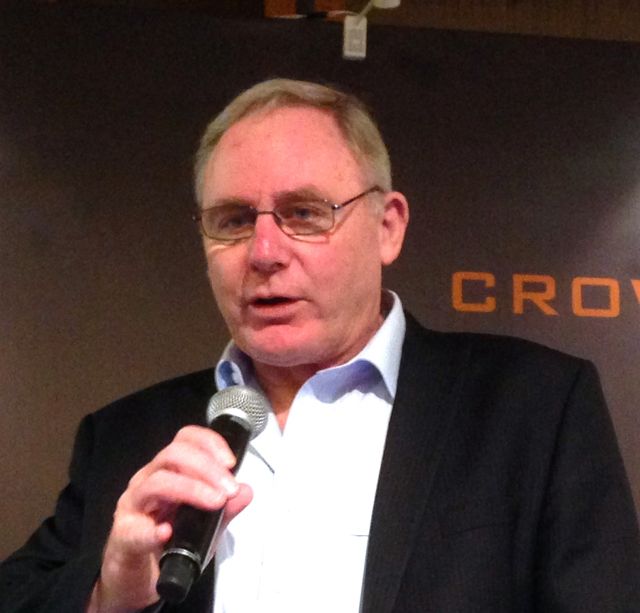 Paul Niederer, CEO of ASSOB  – a trailblazing investment crowdfunding platform in Australia, makes a very valid point. Regulators are too rooted in the past and they are at risk of botching the future as the finance industry inevitably moves online.
Australia is in the midst of a regulatory introspective, as it attempts to update its securities laws to accommodate the future.  This is not an easy thing to do anywhere, as most regulators have been operating pretty much the same for decades.  Along comes disruption and what do you do?
Niederer poses the following question.  While the regulators (in Australia) are asking;
"What are the implications for the corporate law framework of permitting proprietary companies to do so?"
But the policy-makers should be asking;
"How can we change the corporate law framework to make investing in dynamic future paced Australian proprietary company businesses as easy as contributing to a Kickstarter campaign"
Niederer states something that should be obvious;
"Any new regulations need to look to the future on how they will best empower investment in Startups and small business…"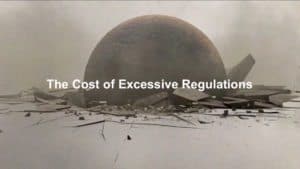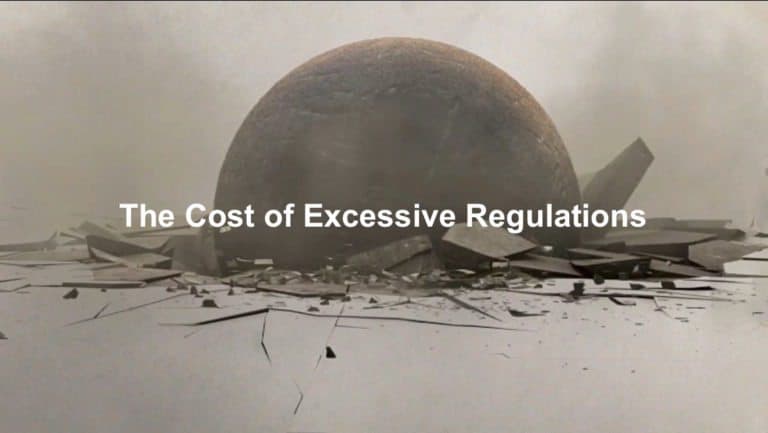 Yep. Agreed.
Sure investor protection is paramount. But if the past over-rides the imperative of future demands, we all lose out. Change is difficult. But it is profound change that the economy demands.  Probably the most enlightened regulatory regime is the UK – one that has notably taken a hands-off approach while directly engaging funding portals to assure interests are aligned.
Niederer outlines his recommendations (reproduced below) for the Australian blokes making the rules by using the Crowdfund Capital Advisors framework. But his "moral to the story" is we must embrace a shared data and prescriptively light [regulatory] future. Otherwise we risk building for yesterday instead of empowering today.
---
Protection for Investors:

Clear unambiguous risk warnings that must be physically acknowledged by the prospective investor
Minimum standard templated information on the funding portal for each offering
Investor education videos mandatory before investing
Able to invest directly with full offering transparency and ability to communicate directly with offering proponents
Ability to balance risk by investing via an investment vehicle if directly investing doesn't suit them
Complete transparency of company performance
Shareholders can continually check on the status of their investments and company compared to the silence they get at present.

Capital for SMEs and Entrepreneurs:

Needs to be obtained as easily as a Kickstarter raise from friends, fans, family and supporters
Process is not so onerous that businesses are discouraged because the cost and time requirements make it unviable for them
If regulations are too restrictive, then the very targets of this legislation will never be able to benefit from it.

Transparency for Regulators:

An open, shared zero cost transactional and recording environment needs to be created to provide full clarity
Everybody can see everything (Full Transparency for the regulator and everyone else)
Suggestion is share registries powered by the blockchain allow the regulator, issuer,accountant, tax office, shareholders, media and public to use and have access to the data they are entitled to see
There are several people developing register systems in the block chain and they are reportedly around 3 months away at the time of writing this blog.
Data can be synced with regulator's database on a force synced basis as a back up system until full confidence in the blockchain system (Recent Status Backup)
Share transactions must be updated within a prescribed time (same day?) so that any trends like unusual issue traction and price jumps can be monitored by the regulator and others
Funding platforms have all documentation used in the raise permanently available and time stamped so all parties including regulator can check if need be.
If all the above were achieved regulators would have access to secure, standardised, timely, and periodic data from all crowdfunding platforms so they can provide oversight and enforcement of the rules. They would not be custodians of the data but participants in it.
Oversight is "data intensive and prescriptively light" using leading edge big-data techniques and this means that by using technology for frequent monitoring of the system, there is an opportunity to react much more quickly if there are concerns regarding an issuer, investor, or transaction.

Enabling Crowdfunding Platforms:

Crowdfunding Platform is a publisher not a policeman. Like eBay, RealEstate.com and a myriad of other platforms the user or subscriber publishes the information. The moment a platform is responsible for content it costs more to raise the funds
Crowdfunding Platform must meet minimum publishing standards and need to register their site but they need not have any licences as they are not recommending, advising or hawking.
A crowdfunding platform must have the opportunity to build a profitable, growing, long-term business, meaning that the regulatory burdens must be such that there is proper and appropriate oversight, while providing enough room for platforms to grow.
Sponsored Links by DQ Promote