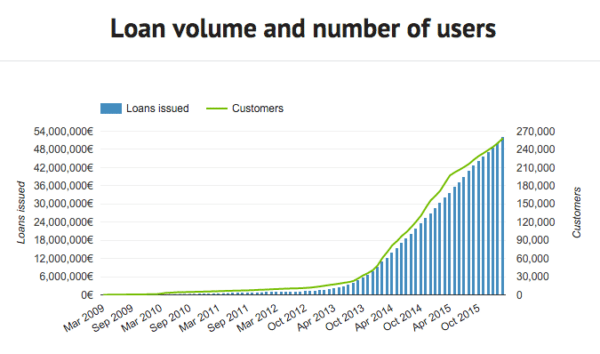 Estonia-based Bondora, a marketplace lending platform, has now surpassed € 1 million in loans processed via their site. Out of these applications € 150 million in loans have been approved and investors have funded over € 52 million.
Bondora CEO and co-founder Pärtel  Tomberg commented on topping the milestone;
"Reaching a billion of processed loan applications shows that there is a huge demand in the personal loan market that banks in Europe are not able to service. Bondora continues to invest in technology and regulatory setup to be soon able to in a few years to fund our billionth loan as well."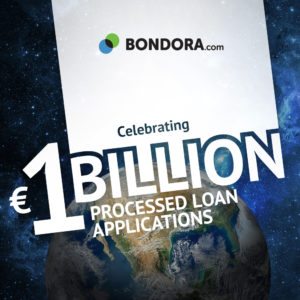 While based in Estonia, Bondora has ambitions that push far beyond the country's borders. Today Bondora allows borrowers in Estonia, Spain and Finland (and soon Canada) to access credit on their site. Lenders may invest in loans from just about anywhere (some countries require individuals to verify they are accredited – like the United States). Over 13,000 investors from 40 different countries have funded loans and received over €10.6 million in interest.
According to Bondora, they have many types of investors: Those that invest a few thousand Euros and those that invest hundreds of thousands of Euros.  The average interest rate is 28.86% with a net annualized return of almost 18%. Net yields on Bondora are said to be the highest in the marketplace lending industry.
It will be interesting to see which country Bondora enters next and what they do with their FCA authorization.