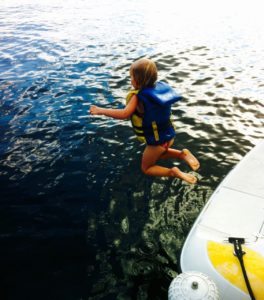 Testing the Waters, or TTW as it is called, is being successfully leveraged during Reg A+ crowdfunding campaigns. The concept is pretty simple.  For issuing companies that want to raise capital online, using TTW allows them to gauge investor interest.  Investors may register with a listing platform to express "indications of interest" as to how much they may be willing to commit if the company proceeds with selling securities under Reg A+.  For individuals expressing their interest it is a non-binding statement they may walk away from at any time.  No harm no foul.  If a company receives sufficient indications of interest they may then choose to move forward in a securities offer.
A good example of TTW may be had with Elio Motors, one of the first companies to sell equity under Reg A+, as enacted under Title IV of the JOBS Act.  Indications of interest topped $30 million as over 9200 "reservations" were made.  When Elio finally listed the offer, investors committed about $17 million to the offer thus about 50% of the initial commitments stuck along for the ride. Discussions regarding whether the offer was a good investment, or not, were robust from day one.
TTW allows an issuer the option to move forward with a Reg A+ offer.  If they choose to proceed, listing shares under the exemption is not an inexpensive exercise. Better to have an idea as to whether the offer may successful or not up front.
On the other side, TTW allows potential investors additional time to review an offer.  Some platforms will publish a preliminary offering circular allowing individuals a good amount of time to read, review and discuss the offer. There is a collective element of shared perspective at play. Good for the investor and good for the company.
Virtuix, raising capital on SeedInvest, is another good example. The creators of the Omni active VR platform generated over $30 million of indicated interest during their TTW period. Now they are attempting to raise up to $15 million under Reg A+.  Investors have committed just over $5 million today.
While TTW is great for Reg A+, oddly it was left out of Reg CF or Title III of the JOBS Act.
Under Reg CF, companies may only raise $1 million but having the ability to measure interest first is still a powerful tool.  Incorporating TTW also gives the company the chance to engage with potential investors.  The sooner questions arise as to the structure of a potential offer – the better.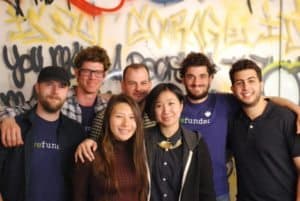 Wefunder, perhaps the most active platform in the Reg CF space, recently stated;
"Given the data so far, we expect 25% of the companies on Wefunder to fail at their fundraise after spending up to $10,000 on legal and accounting costs. We will feel horrible when this happens. We believe the regulations hurt first-time entrepreneurs, whose only error was trying to fundraise too early, before they were ready. These entrepreneurs can ill-afford to waste money. Under present law, before talking with potential investors, startups must have their lawyer draft a Form C, convert their cash accounting to GAAP, and perform a CPA review. This can cost thousands of dollars. While these costs should be incurred before money changes hands or a binding commitment is made, it serves no investor protection interest to force an entrepreneur to spend their limited cash before they are allowed to learn if anyone even wishes to invest. Creating a similar "testing the waters" provision as in Regulation A+ solves this issue."
Congress is currently debating a change to Reg CF that may add TTW to the rules.  If this bill passes, this will be a win for issuing companies who will no longer have to gamble on raising money and a win for investors.  Transparency on both sides of the equation is the best investor protection that will ever exist. Let's hope Congress gets this one right.

Sponsored Links by DQ Promote