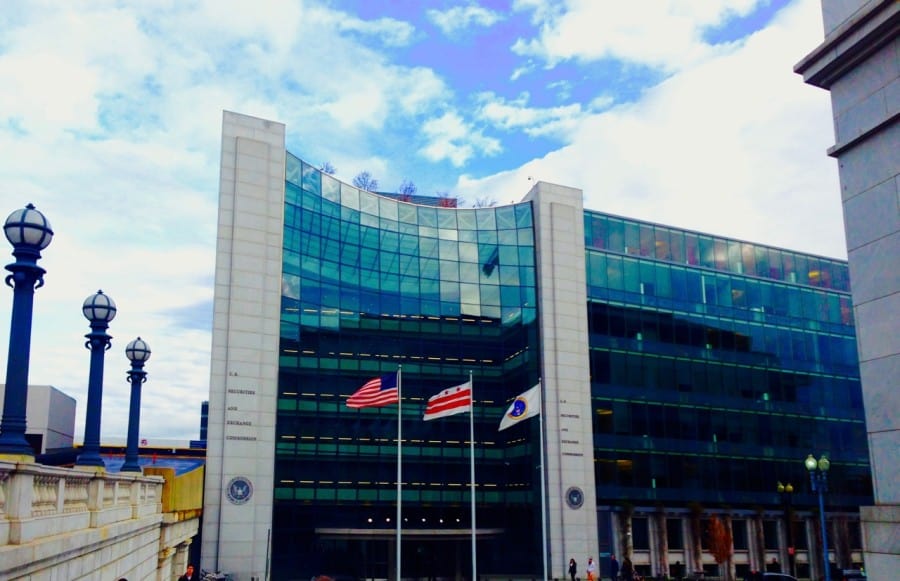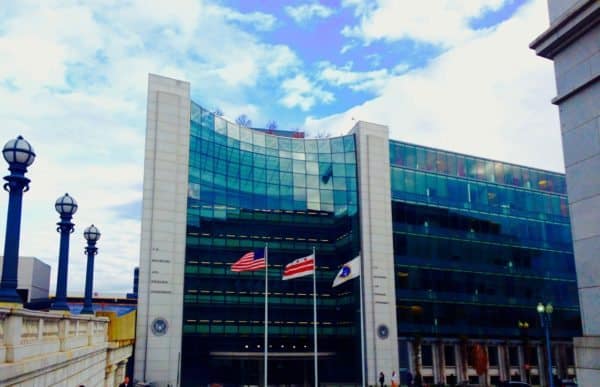 The Securities and Exchange Commission (SEC), Division of Economic Risk Analysis (DERA), has just published a report addressing the issue of access to capital as well as market liquidity. DERA, the research arm of the SEC, was enlisted by Congress to report on the impact of financial regulations and capital markets.
The report, embedded below, is 315 pages long. But in brief, DERA, noting that quantifying the impact of regulation is a challenging task, analyzed evidence on the issuance of debt, equity, and ABS across registered and exempt offerings.
DERA informs us that since Dodd Frank was signed into law in 2010 through 2016, $20.2 trillion was raised with $8.8 trillion through registered securities and the majority $11.38 trillion in exempt offerings.
Regarding public offerings and whether, or not, regulations have impacted the issuance of securities, DERA states;
"It is difficult to disentangle the many contributing factors that influence IPO dynamics."
Simultaneously, DERA notes that private market issuance of both debt and equity has increased substantially.
"… from $1.16 trillion in 2009 to $1.87 trillion in 2015, amounting to $1.68 trillion in 2016."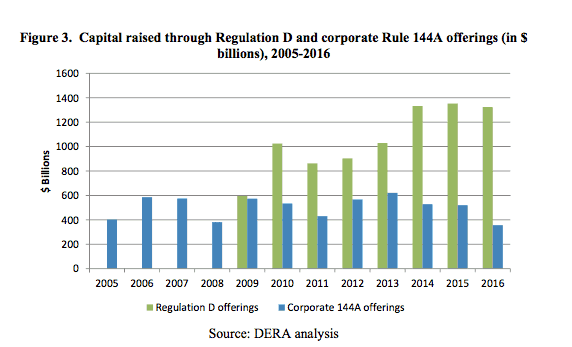 Amounts raised under Title II of the JOBS Act that allows for general solicitation (or accredited crowdfunding) remain low, representing only 3% of total amounts raised pursuant to Rule 506.  From September 2013, to December 2016, a total of 5,374 issuers disclosed in their Forms D that they initiated 5,474 new Rule 506(c) offerings. During that period, almost $70.6 billion was reported raised in initial Form D filings. An additional $37.1 billion was reported to be raised in amended form D filings, some of which were originally initiated as Rule 506(b) offerings. During this same period, under 506(b) $2.1 trillion was raised. Regulatory uncertainty may be a cause of the light utilization of Reg D 506(c).
[clickToTweet tweet="Amounts raised under Title II of the #JOBSAct with general solicitation, or accredited #crowdfunding, remain low" quote="Amounts raised under Title II of the #JOBSAct with general solicitation, or accredited #crowdfunding, remain low"]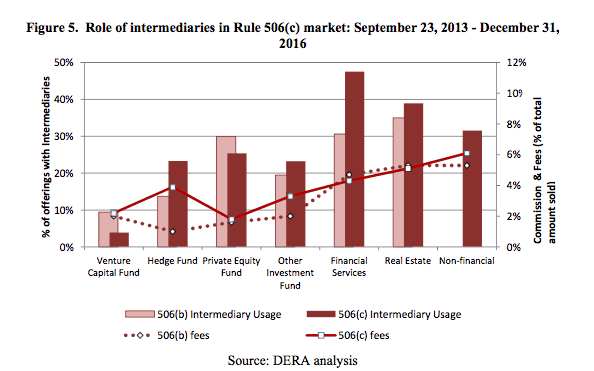 Aggregated Form D information indicates that, on average, more than 260,000 investors participated in Regulation D offerings for the period 2009-2016 but the SEC believes the number of unique investors is lower than 260,000.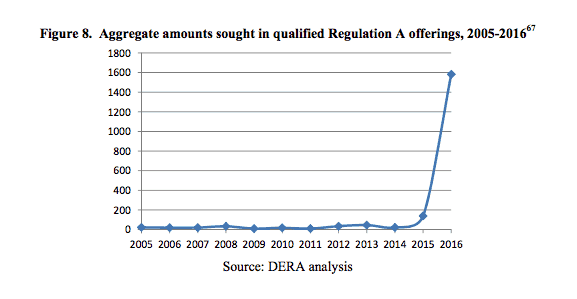 Under Reg A+, Title IV of the JOBS Act, during the year and a half when the rule was actionable, 97 qualified offerings sought to raise $1.8 billion (compared with about 14 qualified offerings seeking to raise approximately $163.3 million in a typical year during 2005-2016). This was a significant increase pre-Title IV.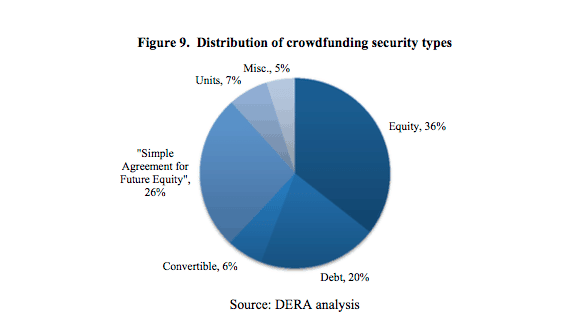 Regarding Title III or Reg CF, with little data available, DERA simply states "that some small pre-revenue growth firms are beginning to use crowdfunding as a securities offering method."

Regarding the impact on overall market liquidity, DERA says the evidence is mixed.

[clickToTweet tweet="less than 0.02% of the estimated 28.8 million firms in the United States are currently exchange-listed firms" quote="less than 0.02% of the estimated 28.8 million firms in the United States are currently exchange-listed firms"]

While we are still digging through this report it is interesting to point out that less than 0.02% of the estimated 28.8 million firms in the United States are currently exchange-listed firms. This heightens the importance of exempt offerings in providing access to capital and the general well being of the economy.

You may read the report below.

[scribd id=355850848 key=key-XVIlidoYWI5OhgThoLHy mode=scroll]

Sponsored Links by DQ Promote