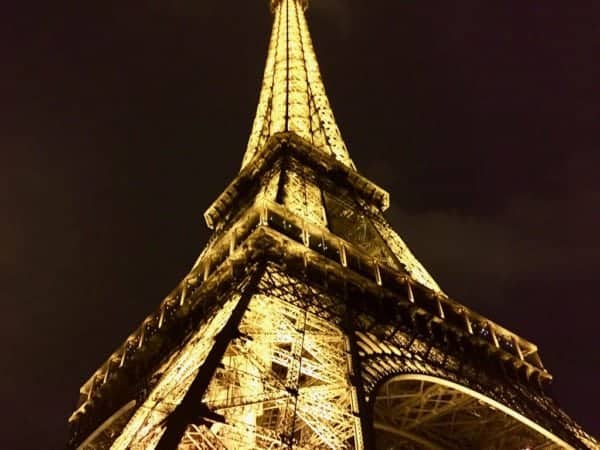 Just as North America is drawing a line in the sand, drawing a hard line that defines just about all initial coin offerings as securities, France appears to be heading in a different direction.
Organized by the Autorités Des Marchés Financiers (AMF), France launched a consultation on initial coin offerings in the fall of 2017.
A few months later, Bruno Le Maire, the French Minister of Economy and Finance, announced he had appointed Jean-Pierre Landau, former Deputy Governor of the Banque de France, to direct a committee investigating cryptocurrencies. Interestingly, Landau is a noted Bitcoin skeptic having described the most popular crypto as Tulips.
The results of the consultation came in the form of three different options. One recommendation was to propose new legislation adapted to ICOs. It appears, this is the option the French have selected.
In March, a report in the French media declared that France seeks to become the "la capitale des ICO."
Earlier this month, it was reported that France was working on new legislation, the PACT Act, to better define the ICO ecosystem with a bill expected to be discussed in the French Parliament this fall. The pronouncement indicated that bespoke regulations for ICOs would be in place by 2019. The law firm of Kramer Levin published a good description of the legislation (in English) that described the French approach as departing from what most jurisdictions are doing in applying existing securities law to ICOs by creating new rules.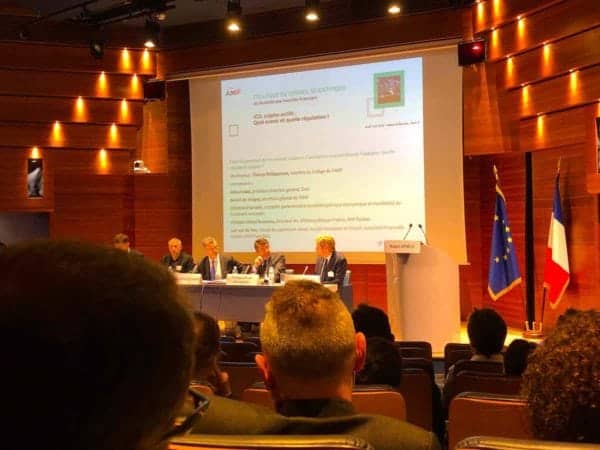 At a recent event in Paris, Benoît de Juvigny, from the AMF, commented that their Fintech team found the majority of ICO projects they studied were not to be classified as securities / financial instruments. This is an interesting twist in the global discussion regarding whether ICOs should be regulated as securities. It was shared with CI, that the AMF hopes for European ICO regulation but, in the interim, is willing to go it alone with their own rules. For the AMF, the "status quo is not an option, tokens are promising, legitimate and irreversible."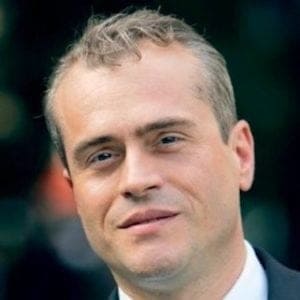 CI reached out to Bruno Schneider – Le Saout, who is based in Paris, who attended the event with the French regulators. Schneider – Le Saout is a respected voice in the global crypto regulation discussion and is engaged in a cryptocurrency startup. We asked him about the the PACT Act and exactly what does this bill seek to accomplish as it stands now.
Schneider – Le Saout said the main goal of the Pact Law is to strengthen French SMEs so they can grow and expand internationally.
The Pact or "plan d'action pour la croissance et la transformation des entreprises," is the "Action Plan for Enterprise Growth and Transformation;
"The objectives of this bill were officially announced by Bruno Le Maire on October 22, 2017. In front of an audience composed of parliamentarians and bosses, he indicated that the law would be composed of two parts. The first aims to improve the performance of VSEs and tricolor SMEs. According to the former primary candidate for the right and center, "our companies are too small, they do not have the critical size to go international and export more (…) We have to have companies that have kidneys strong enough to innovate and export. " The minister also intends to give the law a social component: "The goal is also that employees are more involved in the running of companies."
The ICO friendly ecosystem in France seeks to become a new source of funding for startups and SME growth.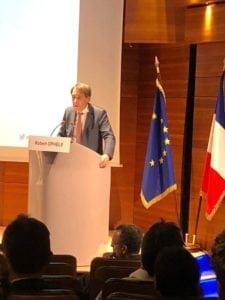 While the French may not be the first to move regarding security tokens, they may be the first European jurisdiction to create specific utility token rules. Any hope that the European Commission will act in an expedited fashion are simply unrealistic.
Schneider – Le Saout, shared that Robert Ophèle, Président of the AMF, said expect nothing from the Commission for at least five years. Ophèle added that only Sweden and France were ready to embrace digital assets (he added that Luxembourg is also ready to move as well).
And what about secondary trading? How will the French enable cryptocurrency exchanges to operate?
According to Schneider – Le Saout, Ophèle said he would like the Pact law to include something about cryptocurrency exchanges and he proposed as a solution to create a hybrid status for such exchanges like a mix of money transfer licenses plus a multi-trading facility with AML / KYC rules in place.
Of course, any legislative process takes time and wording and intent may change dramatically. But what is clear today, is the French government is more inclined to view digital assets as a new class of securities that demand new rules beyond existing securities law.
Developing…