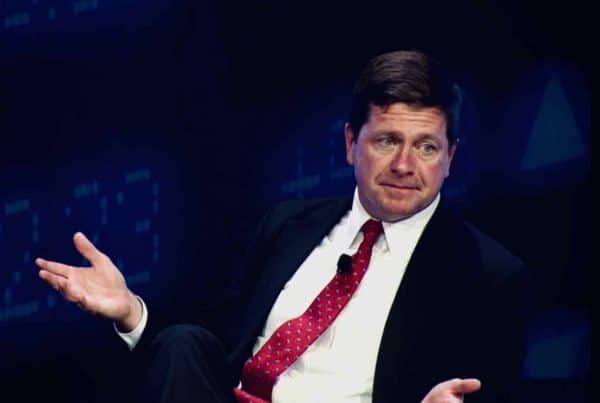 The Securities and Exchange Commission (SEC) has talked up their innovation cred and support of Fintech for years. Under previous Chair Mary Jo White, the SEC held the very first Fintech Forum which saw both industry participants and policymakers engage with each other in collaborative discussion.
Back in 2016, Valerie Szczepanik, currently the head of the SEC's FinHub and then Head of  Distributed Ledger Technology, moderated a panel on the impact of innovations on trading, settlement, and clearance activities – an important topic that continues to be relevant for the blockchain sector.
SEC officials are regularly in attendance at Fintech focused events telling the audience to stop by and chat with them as they are anxious to learn more about emerging innovations in financial services.
Any Fintech or crypto focused firm worth its salt has visited with SEC staff to pitch and discuss their concepts at the F Street Headquarters.
Several weeks back, the SEC "approved" a non-security, utility token from Turnkey Jet while providing guidance on the issuance of security tokens. Certainly progress of sorts, but critics groaned there was little new revealed by the Commission. The no-action letter on the utility token garnered this ironic response:
"In other words; [a] Laundromat token deemed to be laundromat token."
But chatter outside the beltway has been growing in criticism. Recently, Scott Purcell, CEO and founder of PrimeTrust – a crypto friendly escrow and custody platform, made the following statement:
"Jay Clayton, Chairman of the SEC, is, I've heard, holding the line that no new alternative trading system ("ATS", aka "exchange") will be approved on his watch if it intends to trade tokens."
Crowdfund Insider has heard similar comments from other insiders.
Not very encouraging words for people dedicating their careers to improving the financial ecosystem by enabling the digitization of finance.
Last month, FINRA and the SEC jointly announced a Broker-Dealer "Outreach Program," scheduled to take place this coming June. Currently scheduled for the agenda will be "regulatory hot topics such as digital assets and cyber-security."
One blockchain industry insider made the following somber comment on the FINRA-SEC event:
"If they limit this event to existing BDs, no one in the [blockchain] industry will be able to attend…"
Even worse, the event was capped at only 250 broker-dealers. That's one way to mitigate extensive debate and discussion.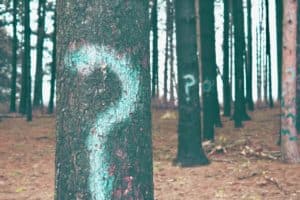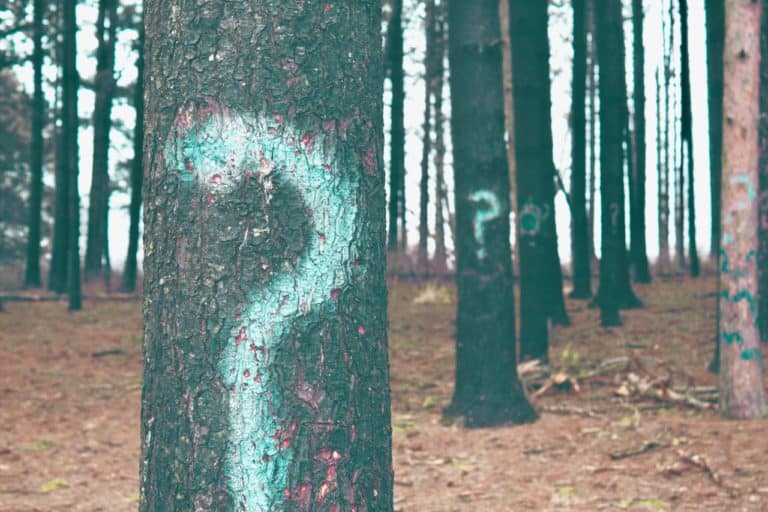 CI recently was informed there have been over 40 applications submitted by blockchain focused firms to become a Broker-Dealer. Apparently, none have been approved and multiple applications allegedly have gone far beyond the statutory deadline for a decision to approve (or not). So the Feds are allegedly bending their own rules.
Some of these applicants also want to become alternative trading systems (ATSs) which can trade in digital assets thus enabling secondary transactions for security tokens. But receiving regulatory approval as a Broker-Dealer must come first before receiving an ATS license.
One frustrated insider stated simply, "it is totally f****d."
Ironically, blockchain industry participants want regulation. They recognize the importance of setting high standards and allowing only compliant firms to operate. People who want to tokenize assets are saying "fine these are securities let us treat them as such and broker the deals."
FINRA is part of the broker-dealer equation as well.
Apparently, FINRA continues to ask for extensions as an approval deadlock continues. Meanwhile … unregulated exchanges carry on outside US borders.
One individual said, "they [the SEC and FINRA] are each finger pointing but ultimately it is the SEC…" that is the source of any delay.
It is no secret that many potential digital asset issuers have filed for a Reg A+ qualification to sell security tokens, yet none have been approved.
Most aspiring token issuers have simply scrubbed any mention of blockchain, crypto, distributed ledger technology or digital assets from their filings just to get approved. Now, the strategy is to go back and tokenize the offerings once regulatory clarity emerges – whenever that is.
One recent example of Reg A+ inertia is StartEngine. To get qualified, StartEngine – a full stack crowdfunding platform, erased any mention from their Reg A+ filing regarding the tokenization of securities using ERC-1450 and the ability for investors to use Bitcoin or ETH to invest.
Another industry insider bluntly claimed they are "purposefully trying to kill the industry and doing a damn good job of it."
So what's going on? Aren't these just digital securities?
Some people believe that Chair Clayton simply wants to dodge a bullet and exit before the next election cycle hits in full force. He would prefer to end his tenure at the SEC minus any major catastrophes, imaginary or not. Of course, there is always the possibility of a Twitter assault from the President. That's no fun either – and something most people would like to avoid.
But while US policymakers pump the brakes on Fintech innovation, some other nations push forward encouraging change.
France, not really well known for its innovation chops, has concocted a system to approve initial coin offerings (ICOs) by creating a white list approved by the Autorité des Marchés Financiers (AMF). A new law has been approved (Loi Pacte) and is expected to become actionable at some point this fall.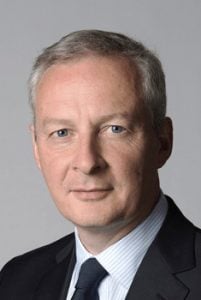 During Paris Blockchain Week, Bruno Le Maire, the Minister of Industry for the Economy and Finance, stated:
"I believe in the blockchain, I believe in this technology."
One observer said the is the first time that such a clear alignment has emerged between French government vision, regulation, and the promotion of innovation when it comes to digital assets.
Just this week, one of the largest banks in France, Societe Generale, issued a tokenized bond using Ethereum.
The former head of Fintech at the AMF said they are now seeing US digital asset issuers coming to France to pursue their projects.
In Germany, BaFin – a regulator notorious for its conservative stance, recently approved a tokenized bond issuance from a Fintech that offers peer to peer loans around the world.
Of course, the counter-argument is that it is wise to move cautiously in the digital asset sector.
Regulators need to gather as much information as possible before moving forward as investor protection is an ongoing pressing concern. Public officials must learn from the many mistakes of the crazed ICO marketplace – a sector of crypto that was chock full of fraud and half baked offerings. But can the regulators wait too long?
Talk is Cheap. Action Speaks Volumes.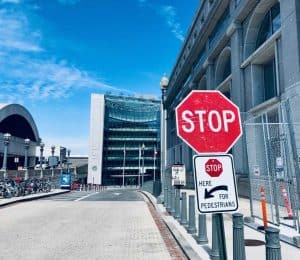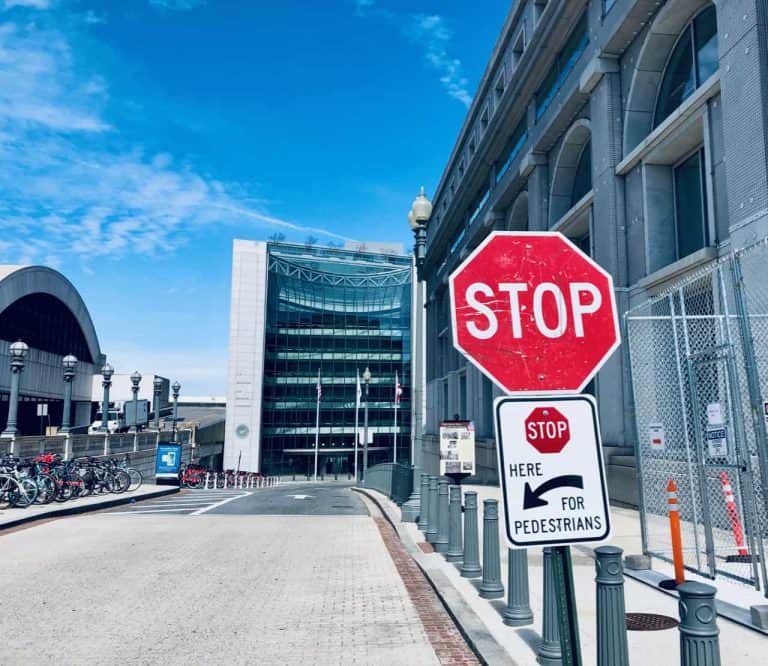 This month, the SEC will host another Fintech Forum with much of the discussion scheduled around distributed ledger technology and the emergence of digital assets. One panel is scheduled to discuss "Distributed Ledger Technology Innovations: Industry Trends and Specific Use Cases for Financial Markets."
But missing from the list of participants and speakers are names from some of the most innovative platforms in the blockchain space.
Why no tZero? What about Securitize and OpenFinance? And how about inviting Purcell to speak? (Perhaps they were invited and declined…).
Following the release of the Fintech forum agenda this week, CI received this snarky comment in an email:
"Oh great, so out of over 20 panelist and moderators for the Fintech forum only one actual Fintech company – makes sense…"
So when does the SEC finally accept the future and embrace the digitization of finance?

Sponsored