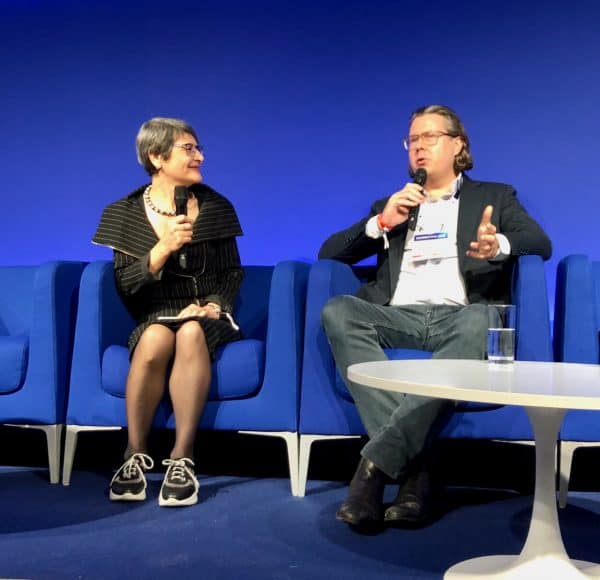 Christian Faes is the founder and Chairman of one of the most successful Fintechs in the UK. While there may be better-known names in the Fintech world, LendInvest, a property finance platform, has emerged as a leader not only in the sector of finance it services but as an example of how to execute and evolve in the fast-paced world of financial innovation. LendInvest, originally started as a subset of Montello – a bridge finance company, but its more analog ancestor was just a launchpad for a digital platform that has now been profitable for years.
Since 2008, LendInvest investors have invested over £2.8 billion via the platform. LendInvest booked £925 million of total loan originations between 1 April 2019 and 31 March 2020 – up a whopping 24% compared to the same period last year – so the platform has been growing rapidly.
A statement from the company from earlier this month indicated that LendInvest was focusing on growing the business "responsibly and building a resilient base for long-term stability" during the COVID-19 pandemic. A virtual operation has been in place since March 17th with over 140 employees working remotely. The company said it intends to keep lending, "albeit with much greater caution." LendInvest has been frequently mentioned as a potential IPO candidate. It would not be surprising if an old finance firm sought to acquire the agile Fintech to augment business.
Faes, never one to hide his opinion, has been vocal in his commentary on the UK government programs to backstop an economy hammered by the Coronavirus.
New numbers show that in a month, £3B has now been lent by the banks under CBILS.

Only *110x* to get to the £330B government target…

At this rate, it will take just over *9 more years* to deploy the government's Coronavirus economic relief for SMEs.

— Christian Faes (@ChristianFaes) April 24, 2020
Faes recently lauded the newest program announced by HM Treasury calling the Bounce Back Loans a "huge step forward to help the country's SMEs."
The Bounce Back Loans will offer the smallest firms interest-free loans ranging from £2000 to £50,000.
Last week, Crowdfund Insider connected with Faes to ask his perspective on a series of topics including the UK's response to the COVID-19 crisis. Faes, a Fintech advocate that has invested in a growing number of Fintech startups, has emerged as the unofficial UK ambassador for the Fintech industry.
Our conversation is shared below.
(editors note: the conversation took place prior to the most recent round of UK government programs to aid the economy)
---
You recently invested in Credit Kudos. Will you be backing more early-stage Fintech ventures?
Christian Faes: Yes, I'm a big fan of what Freddy Kelly and the team are doing at Credit Kudos, and excited to be an investor now. I have been actively making angel investments for about 5 years now, and am quite focussed on Fintech. I've invested in a bunch of startups recently that I'm really excited about, including Koyo (and unsecured consumer lender), proSapient (an expert network platform) and Plum (which is an investment and savings app). All great companies with great founding teams in my opinion.
I think the next year or so is going to be incredibly tough for startups, but generally speaking, I think we're only really getting started with where Fintech as a sector will go.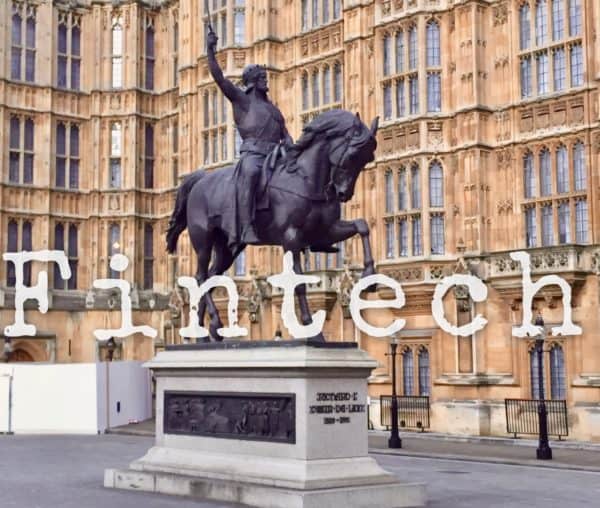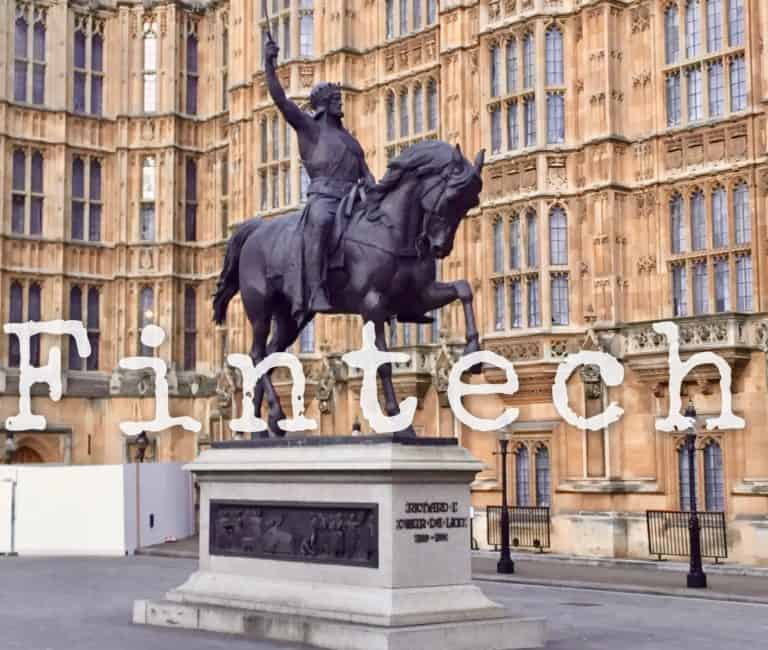 I think the next year or so is going to be incredibly tough for startups, but generally speaking, I think we're only really getting started with where #Fintech as a sector will go @ChristianFaes
You have also been active in the Digital Finance Forum. How is that proceeding?
Christian Faes: The Digital Finance Forum is coming together well and it is broadening its engagement with Fintech founders. We want to be the voice representing Fintech founders and their startups.
We now have a good core group that are actively involved in the DFF, and during the Coronavirus crisis it's really given the group a situation to rally around.  Our group has been actively involved and working with Innovate Finance and UK Finance with the engagement with the government about the economic support packages that they've put together. – and how Fintech could be used to help with the crisis.
Recently, you have been a vocal critic of the UKs' response to the Coronavirus pandemic and support for early-stage ventures. You have highlighted what France, the US, and Germany are doing. How are these countries doing a better job?
Christian Faes: Well, that's an interesting question – in that I am actually very supportive of what the UK government is trying to do, I've just been concerned (along with I would say most founders) around how some of the support packages have been implemented.
The government relies heavily on the British Business Bank to deliver the economic support packages, and the numbers around what's actually being delivered, are dramatically different to the headline numbers that the government clearly set out to deliver. The government announced a support package of £330 billion to SMEs alone, and we found ourselves some 3+ weeks into it, and only a bit over £1 billion had actually been deployed. There have clearly been some big teething issues and core to that is that the BBB decided to rely solely on old-school bank lenders to try and deploy the capital.
If the government does not quickly provide support to early-stage firms what may be the eventual outcome?
Christian Faes: I think we're facing a very dire situation if funding isn't urgently released into the system. I really feel for the smaller SME's around the country that are simply going to run out of money and go bust. The government has said that it isn't going to be able to save every business, nor save every job, but at the moment we're looking at a crazy level of unemployment and businesses disappearing.
You have written about the need for non-bank lenders to be supported by the UK government. Please explain.
Christian Faes: It has been interesting when you look around the world, and see how other governments have reacted, and how different parts of their economies have been supported. For me, it has been quite frustrating to look back at my old home in Australia, because the Australian government has actually acted very quickly and delivered results, especially when you look at the support that they have provided to the non-bank lending sector.
In Australia, the government put together the Structured Finance Support Fund in March, and within a few days of announcing it, had been able to step in and actively support a non-bank securitisation issuance. In this first transaction alone they deployed almost $200m, and helped the non-bank lender raise a total of $1 billion to support their borrowers.
The reality is that many Fintech and non-bank lenders focus on customers that are underserved or not served very well at all by the traditional bank lenders. Self-employed people, or foreign nationals for example, often find it very difficult to access credit.
The Fintech non-bank lenders serve these parts of the economy like this very well. If we want the economy to recover on the other side of this crisis, I think that a strong non-bank lending sector is going to be key. However, the unfortunate reality is that if the non-bank lending sector in the UK isn't supported, then there is a risk that a huge part of the non-bank lending sector will disappear. There are many, many, non-bank lenders in the UK that are going to go bust without government support. The government is working to try and help, but to date, there has been no support.
For LendInvest, we are in a particularly strong position, we have a lot of cash in the bank, and significant funding capacity – it seems pretty obvious to us that we're going to have a lot fewer competitors on the other side of this crisis.
There are many, many, non-bank lenders in the UK that are going to go bust without government support @ChristianFaes
During the last financial crisis, credit evaporated for SMEs as banks were told to shore up their balance sheets. Should the UK government be doing more in regards to facilitating credit?
Christian Faes: The banks in the UK have foregone their dividends to shore up capital, and in many respects, the government's Coronavirus Business Interruption Loan Scheme (CBILS) is a direction to the banks to get lending. However, from the numbers to date, they aren't really actively lending.
I think we generally all see that this is a very different crisis to the financial crisis, but I think that there is also a real risk of contagion into the broader finance market. Non-banks are being starved of liquidity, and SME's across the country and struggling to survive. Any lender that had significant exposure to the SME market must have serious issues with their backbook of loans.
Non-banks are being starved of liquidity, and SME's across the country and struggling to survive. Any lender that had significant exposure to the SME market must have serious issues with their backbook of loans @ChristianFaes
How is LendInvest doing? How are supply and demand?
Christian Faes: LendInvest is well placed. Like I said before, we have cash in the bank and lots of funding capacity. We're very focussed on trying to stay open for business and to serve our customers.
We have been building this business for 12 years (since the last crisis!) and been talking about how diversified our funding base is, and how strong our business is as a result. This is now time for us to earn our stripes, and to walk the talk. There is no doubt that we will be wounded, but I think we will come out the other side set up well for when the market recovers.
What are your expectations for the economy over the next 2 quarters?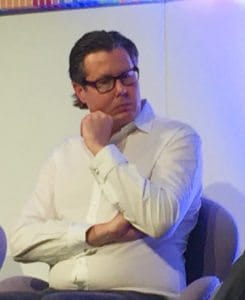 Christian Faes: Hmmm, who knows!

I think we're working to an assumption that by the end of the year, business starts to normalise. However, it's very uncertain as to where things go from here.

I'm minded to think that this is going to be a lot more painful than what markets are currently portraying. Even when the lockdown is released, I don't think people will be rushing out to go to restaurants or bars, nor do a lot of travel. I think most people will take some time to get back to living a normal life. That is going to take its toll on the economy. It's going to be ugly – but there will be a time when we get through it.

- @ChristianFaes Founder and Chairman of LendInvest Comments on UK Government Support of SMEs During #COVID19 Crisis

Sponsored Links by DQ Promote