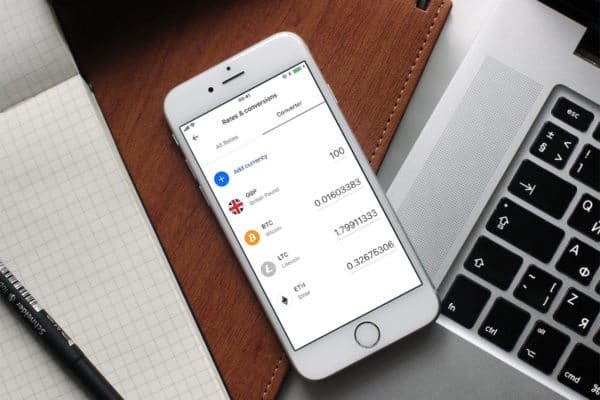 Data from leading UK-based digital bank Revolut shows that the cryptocurrency trading habits of its users have changed, following the COVID-19 outbreak.
Nearly a third or over 30% of Revolut's 10 million finance app users have been trading virtual currencies. The neobank's app has been developed for retail digital currency traders.
After nationwide lockdowns went into effect in March 2020, the average size of digital asset purchases by Revolut's UK user base dropped by around 58% (from about $660 to $280).
But it now appears that confidence in the performance of crypto assets has again increased, as there was a significant 57% increase in the average amount of digital currencies purchased by Revolut's UK customers (for the period ending in April 2020).
There was reportedly a 68% (monthly) increase in Revolut app users that conduct digital currency trades by the end of April 2020.
The average value of each cryptocurrency trade via Revolut's app had fallen by over 50% in March, but there was also a 63% increase in April 2020.
Revolut claims that the overall selling activity via its app also surged between April 20 until May 4. There was a 38% increase in the number of users selling crypto assets, complemented by a 13% increase in the amount of assets being sold with each transaction.
Bitcoin (BTC) remains the most-frequently traded cryptocurrency via the digital bank's app. About 51% of all crypto trades via Revolut's platform involved BTC (for the months of March and April 2020).
XRP was ranked second as it accounted for about 20% of all trades via the banking challenger's app. It was followed by Ether (ETH) which accounted for 14% of all crypto transactions. Meanwhile, Bitcoin Cash (BCH) and Litecoin (LTC) managed to capture 8% (each) of all digital currency trading activity via the app.
Revolut reported a positive correlation between customers' age group and the amount of digital assets they bought via the bank's app. According to the neobank, 55-64 year-olds consistently averaged about $423 per trade, and 18-24 year-olds averaged around $134 per trade.
The challenger bank's UK-based cryptocurrency trading activity was reportedly about 33% greater than overall European trade volumes.
According to a recent report, digital banks Revolut, Monzo, and Starling make it much easier to open accounts, when compared to incumbents.
Revolut recently had to lay off 60 workers, due to COVID-19, but has still taken the next step in becoming a true bank by utilizing its European bank license in Lithuania.
Despite these challenges, Revolut is focused on building products that people need at a reasonable price while being asset-light.