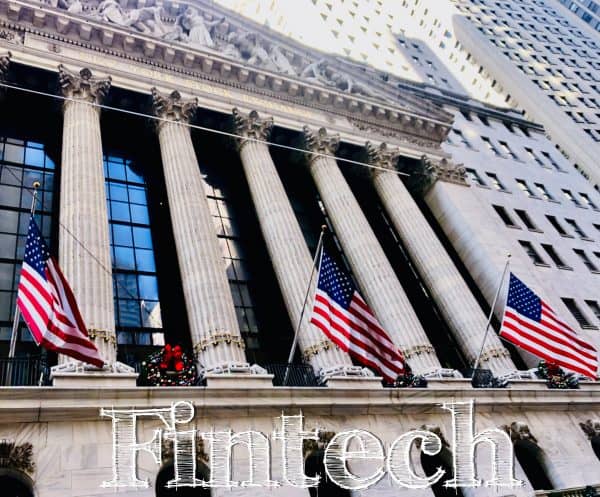 2020 was a pretty good year for initial public offerings (IPOs). According to a tally put together by Renaissance Capital, 216 IPOs booked $78.1 billion during the year of COVID-19.
Additionally, IPOs gained, on average, a whopping 75% – said to be the biggest post offering gains in the past 20 years. A good number of public offerings topped the $1 billion amount.  And the SPAC (special purpose acquisition company) party certainly helped. Renaissance says that a robust 2020 should be followed by a gangbusters 2021.  Included in this expectation for companies going public include the potential for a good number of Fintechs to finally trade shares on a regulated exchange.
So while there are many big firms planning to go public this year, it appears that 2021 may be the year that Fintechs really blow the doors of public markets. Of course, it all depends on how markets are behaving in a year of transition from the Trump administration to President Joe Biden. But many prognosticators expect that persisting low-interest rates, government stimulus, and a Fed that is determined to keep the economy humming – things are looking pretty good. So below is a list of some of the big Fintech names that are expected to go public in the coming months. If you think we have missed a Fintech, please shoot me an email.
So who is (currently) on the list?
Coinbase is the largest digital asset exchange in the US, filed confidentially their S-1 last quarter.  According to an earlier report, Coinbase claims over 35 million users booking more than $320 billion in trading volume. Current assets on the platform are said to top $25 billion. The digital asset exchange operates around the world serving both retail and institutional customers. Founded by CEO Brian Armstrong and Fred Ehrsam, Coinbase was launched in 2012 and has been able to navigate a dicey regulatory environment in a fast-growing industry that continues to experience compliance challenges – including a recently proposed rule by FinCEN that may stifle sector growth if enacted as it is currently described.
SoFi, or social finance, has long been rumored to be considering an IPO. Last spring, SoFi raised a whopping $815 million in an equity offering.  Last year SoFi entered the Asian market with the acquisition of 8 Securities in Hong Kong. The acquisition followed another purchase when the Fintech acquired Galileo Financial Technologies for $1.2 billion in both cash and stock. In early December, Reuters reported that SoFi was considering a public listing via a SPAC – considered to be a more streamlined, less costly path to trading shares on an exchange. While SoFi started as a student loan refinancing Fintech, today the company is so much more. SoFi is more like a neobank, and may become a chartered digital bank, if things go as anticipated.
Robinhood has emerged as a digital investment platform that introduced securities trading to a new generation of investors. Its unique way of interacting with account holders and no-fee trades has generated big growth while rattling the cage of incumbent digital brokers. While its path to a possible IPO has not been without challenges, IE paying a $65 million fine to the SEC and receiving a complaint filed by the State of Massachusetts, any public offering should capture a lot of interest from platform users. Chatter places Robinhood's valuation at around $20 billion. That's big. Not too long ago, Robinhood added cash management to its portfolio of offerings and quickly signed up 1.5 million-plus users. As was reported last month, Goldman Sachs is said to be working on a public offering now.
Affirm is the creation of noted Fintech billionaire Max Levchin. Originally expected to go public before the end of 2020, Affirm decided to pump the breaks the last minute and delay the offering which may trade sometime this month or perhaps later in the quarter. The registration statement Form S-1 was filed last November with the expectation that Affirm would trade on the Nasdaq Global Select Market under the ticker symbol "AFRM." The most recent filing indicates that Affirm anticipates raising $100 million in an IPO. The lending at point of sale Fintech currently services over 6,500 merchants and 6.2+ million consumers. 2020 was a big year for Affirm, growing by over $4.6 billion or more than 77%. Expect Affirm to be a hot offering when it eventually decides to go public.
Stripe is the digital payments platform that everyone uses. Millions of companies in 120 different countries use the Strip platform to process purchases and more. In December, Stripe announced the launch of Stripe Treasury, a service that offers users APIs to embed financial services, enabling their customers to easily send, receive, and store funds. So Stripe is going from a payments platform to a banking as a service platform that already has the trust of its users. Stripe is fulfilling a truism that Fintech is becoming ubiquitous. So what type of valuation will Stripe capture? Reports indicate the Fintech may earn a $100 billion valuation or more. Wow.
Ant Group, created by Alibaba (NYSE:BABA), was inches away from listing its shares in Asia when Chinese officials forced the Fintech to stop. Reportedly, Alibaba founder Jack Ma crossed the line in criticizing Chinese regulators and now the company is being forced to moderate its ambitions and focus more on its original payment services. Honestly, the whole thing remains foggy and Ma has not recently appeared publicly generating more questions than answers. Ant Group was one of the most anticipated IPOs of 2020 but it would be hard to envision officials not allowing an offering at some point in 2021. Time will tell.
AvidXchange raised big money in the private markets last year. In a two stage funding round, AvidXchange raised $260 at the beginning of 2020 and then an additional $128 million in equity capital, bringing the Fintech's total to $388 million. AvidXchange is a provider of accounts payable (AP) and payment automation solutions for the middle market. Founded in 2000, the  Fintech unicorn  processes over $140 billion transactions annually. Earlier today, AvidXchange announced that it had acquired Core Associates the creator of TimberScan along with AP solutions. Today, AvidXchange services 680,000 businesses, processing over 12 million payments annually with plenty of headroom for growth.
Marqeta is one of my favorite Fintechs in the US. Timing has played a big role in the success of Marqeta because it is the company that created the world's first open API modern card issuing platform in a time of hyper-digital transformation that has received a big boost during the COVID-19 health crisis. CI reported in November that Marqeta was planning an IPO and working with Goldman Sachs and JPMorgan. Last May 2020, Marqeta secured $150 million in capital at a $4.3 billion valuation.
Have a crowdfunding offering you'd like to share? Submit an offering for consideration using our Submit a Tip form and we may share it on our site!