Compliance first digital asset firm Paxos has closed a $300 million Series D round of funding, according to a note from the company. Paxos's platform offers technology to tokenize, custody, trade, and settle assets.
Oak HC/FT led the round, with participation from existing investors including PayPal Ventures, Declaration Partners, Mithril Capital, Senator Investment Group, Liberty City Ventures, WestCap and more. Paxos notes that it has raised over $500 million in funding to date with and with today's funding announcement the firm has received a valuation of $2.4 billion, Paxos claims title as one of the fastest-growing fintech startups in the world. In December of 2020, Paxos closed on a $142 million Series C round of funding.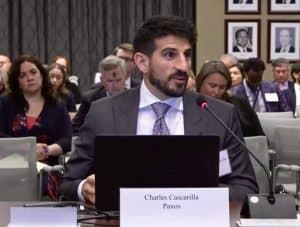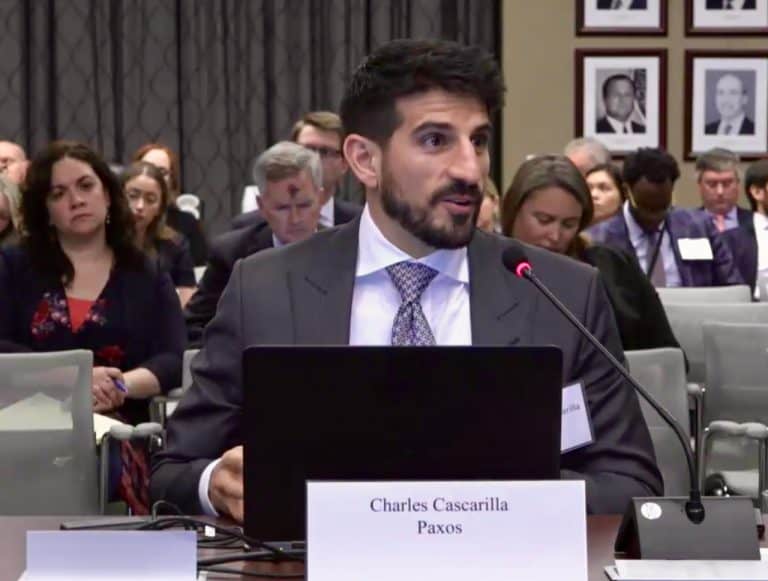 Charles Cascarilla, CEO and Co-Founder of Paxos,  said the demand for their solutions has accelerated much faster than they could have anticipated.
"It validates our approach to providing the most innovative and regulated enterprise solutions to replatform the financial system and create the digital economy of the future."
Paxos has targeted enterprise solutions for digital assets in the fast-growing institutional sector. From the beginning, Paxos did the heavy lifting necessary in pursuing much-needed regulatory approval at various levels thus assuring corporations they could provide compliant services.
Paxos said it will accelerate growth by hiring new team members across all functions and scaling services. Additional liquidity will also be added across the platform to enhance the customer experience and increase utilization of its tokens.
Recently, Paxos received regulatory approval from the Office of the Comptroller of the Currency to operate the Paxos National Trust Bank. This is a key event in the company's evolution and the funding is now available to build out its banking services. Additionally, Paxos will support its application for a Clearing Agency registration with the Securities and Exchange Commission and pursue its Major Payment Institution license in Singapore.
Patricia Kemp, Co-Founder and Managing Partner at Oak HC/FT, said that since Paxos secured the first Trust charter for digital assets in 2015, the company has distinguished itself as an innovator in Fintech by embracing regulation.
"Its solutions are designed to ensure trust with enterprise clients while enabling exciting new business opportunities. Few companies are approaching digital assets with such a clear vision as to how blockchain technology can revolutionize the transfer and creation of value. We're excited to support Paxos at this pivotal time in the evolution of the global financial system."
Paxos noted that the past few months have been productive. In 2021, Paxos supported the launch of crypto buying and selling services on Venmo through its partnership with PayPal; Completed same-day settlement of traded stocks for Instinet and Credit Suisse via the Paxos Settlement Service, Tokenized more than 100,000 oz of the highest quality investment-grade gold with PAX Gold; Grew total stablecoin assets across three of the leading US dollar-backed stablecoins to nearly $10 billion; and
About Paxos

Paxos customers include global enterprises PayPal, Credit Suisse, Societe Generale, StoneX, Revolut and more.

Sponsored Links by DQ Promote