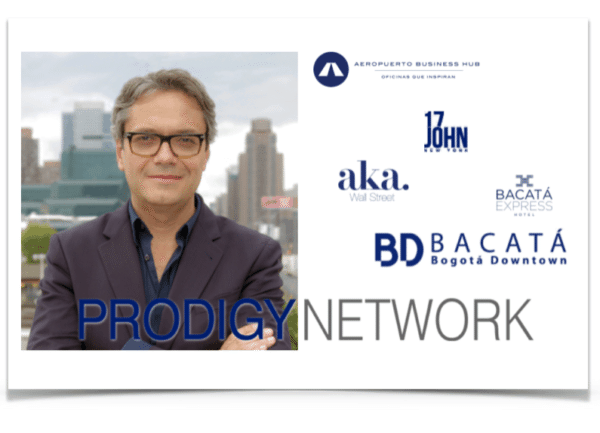 Prodigy Network, the largest real estate crowdfunding platform operating today, has been pushing forward led by founder and CEO Rodrigo Niño.  The entrepreneurial Niño claims the largest equity crowdfunding project ever. BD Bacata, in Bogota, Colombia, raised approximately $200 million in equity crowdfunding to finance the first skyscraper in Bogota in decades.   The 1.2 million square feet project claims over 4200 investors who came together to provide funding for the tallest building in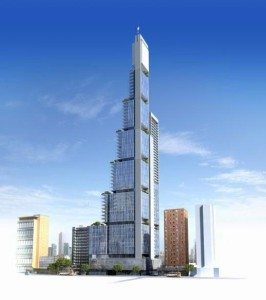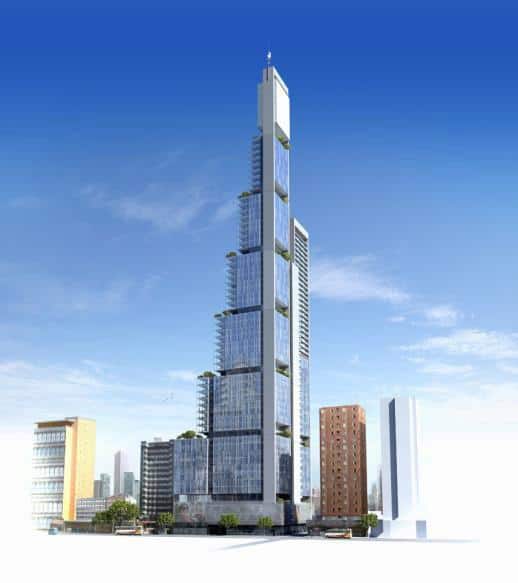 Colombia.
Niño most certainly learned a lot with his first equity crowdfunding project and has quickly applied this experience to move into one of the most desirable real estate markets in the world.  Prodigy  Network has now launched three prime commercial real estate projects in Manhattan.  AKA Wall Street, 17 John and the most recent project AKA United Nations.  The two AKA properties were done in partnership with the well known Korman Communities group.
In less than 12 months, Prodigy Network has accumulated a portfolio of commercial real estate with an estimated value of approximately $575 million.  A good portion of the financing came from major banks including, Deutsch Bank, Bank of America and CIBC.  The finance structure also included some mezzanine financing from a pension fund group but a good percentage came from the crowd, raising a total of $73 million in equity crowdfunding – a record amount.
Individuals, both US based and international, have quickly funded these deals seeking the solid returns in probably the best real estate market in the world.  Investors from 10 different states and 17 different countries have recognized the opportunity of cash flow and appreciation driven by the growing demand for New York City real estate.  The total number of equity crowdfunding investors number just 331 (AKA Wall 128, 17 John 85, AKA UN 118) but today only accredited investors may participate in these offers as non-accredited are barred from participation.  This is something Niño firmly believes needs to be changed. Why should only the wealthy and elite have access to these types of investments?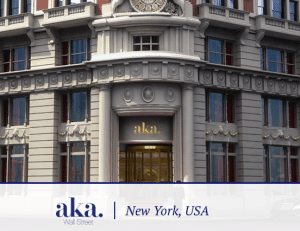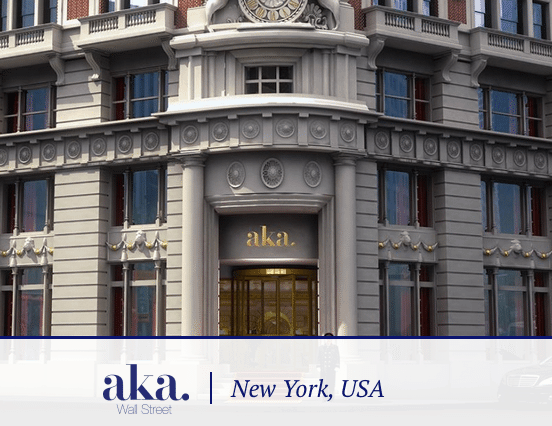 Niño has been emboldened by Title II of the JOBS Act.  A law change that has allowed him and his platform to promote these offers to anyone in the United States.  For over 80 years, in metropolitan areas with high concentrations of prosperity only wealthy families and institutions could easily access these deals but things are starting to change.  Prodigy may be at the top of investment platforms but Niño is not stopping there.  Niño wants to give access to all investors and philosophically he is right.
Recently I had the chance to catch up with Rodrigo.  Coming off the successful close of 17 John and ready to announce AKA UN, he was clearly looking forward to the next step in his venture as he, along with other industry participants, change real estate finance forever.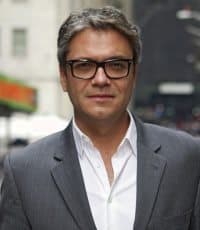 Niño said, "It is all about access.  This is something that no one else was able to access until the JOBS Act.  Institutions and certain families were only able to participate.  Why not provide access to these deals?  Why is anyone precluded from buying something they want?"

"Anybody and everybody is free to purchase a gun but we do not allow them to invest in commercial real estate because it is too risky for them.  This simply does not make sense." Niño stated.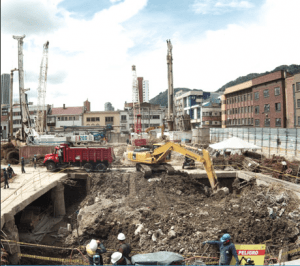 Niño pointed out that real estate, in certain markets, was one of the most desired asset classes for the wealthy in 2008 and 2009 during the midst of the financial crisis for the security and returns.  He stated, "there was  flight to quality.  The prices did not drop as much in commercial real estate [in Manhattan]".  Yet quizzically  anyone could still invest in the stock market.
He clearly sees a compelling opportunity to allow all investors to benefit by the high returns intrinsic to some commercial real estate deals.  In his opinion the million dollar limitation on Title III retail crowdfunding is misdirected.  Niño aptly points out that very few commercial real estate deals can be done for $1 million. When you think about the cost of real estate in Manhattan – his primary place of business – you would expect none at all.
"Title III cap is nonsense …  So smaller investors are missing out on high returns.  How are you being protected by the SEC by being excluded?"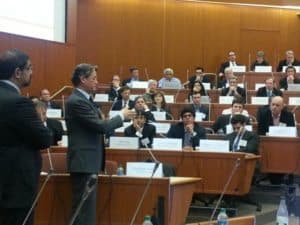 Niño grants that some investment opportunities that may take advantage of Title III may be more risky and thus may require limitations but feels commercial real estate is a special asset class.  He does believe that small investors should be limited in the amount of money they can invest for an equity crowdfunding offer and suggested tying the amount to a percentage of personal liquid assets.
Niño recently spoke at the Harvard School of Business and last month he was the subject of an HBS case study on the rise of Prodigy Network.   Now he is working with some of the Harvard academicians on recommendations for Title III retail crowdfunding.
Asked about the possibility of a bubble and risk, Niño responded,  "Real estate is too broad. Focus on cash flow vs. non cash flow. There may be a bubble at some point but we are not seeing it now in commercial real estate."
Niño understands he is at the forefront of a epic shift for both investors and those in need of capital but he does not want to exclude anyone from benefitting in superior risk adjusted returns, as has been the case historically.
"I am all about the professionalization of the industry". says Niño.  I think we [as an industry] need to start being more rigorous when presenting data to the public."

"What is the cost of our portfolio?  Close to $330 million.  The value is over $575 million.  We are totally transparent as to how much was funded with equity crowdfunding and how much was financed with debt".
Niño explained how investors are managed at Prodigy Network,
"The whole process is handled by a third party administrator that makes certain that whatever is in the offering agreement is actuated.  The money goes into escrow.  Our deals are not solely dependent on the good will of the sponsors. Money is not delivered if they do not make it.  I would love it if everybody who was doing real estate equity crowdfunding would have a third party fiduciary managing the funds."

"People need to understand that you are investing in something good.  It will be our [Prodigy Netowork] job to promote what we think is the right investment."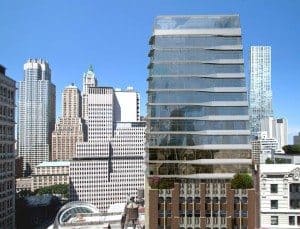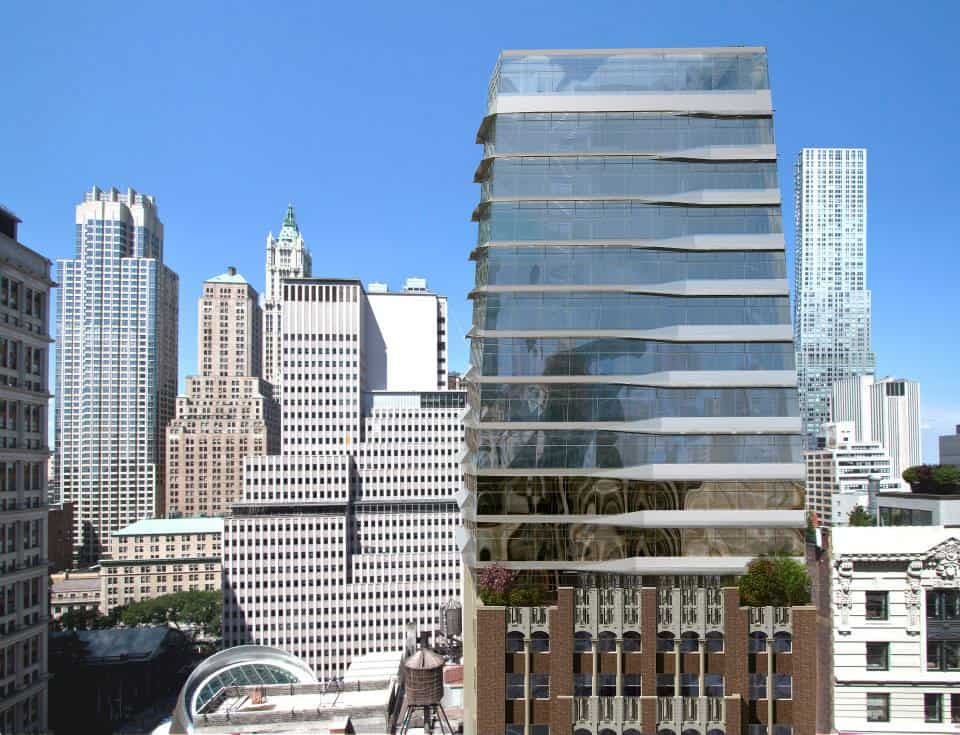 I asked Niño about his expansion plans outside the United States. He quickly reminded me of his significant operations in Colombia and then shared that he intends on establishing Prodigy Network in Germany soon – followed by the United Kingdom and Spain hopefully during 2015.  Niño explained he will be working with local partners in each country as he builds out his model.
Niño also envisions a full scale transactional platform to be launched in the United States soon as well.  He describes Prodigy Network as migrating to a technology company with real estate services.  Development for this project is now being worked on in house. 
Prodigy Network may be the the biggest firm in equity crowdfunding.  It most certainly has the biggest portfolio and raised the most via equity crowdfunding for real estate.
In closing Niño, a true believe in the power of crowdfunding, says we are moving from an economy to a "crowd economy" and that we [as participants] are all pioneers".
Related articles across the web
Sponsored Links by DQ Promote