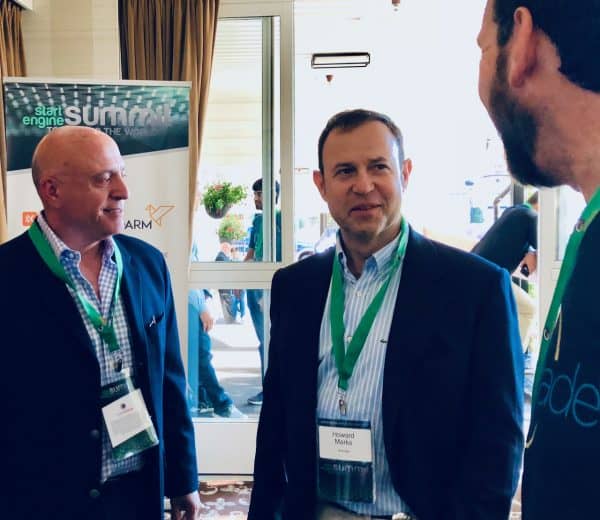 StartEngine is one of the largest investment crowdfunding platforms in the US by funds raised. A full stack platform, StartEngine is raising capital under Reg CF, Reg A+ and, in the past, under Reg D. But the platform's vision for the future of online capital formation and private securities goes beyond raising money.  StartEngine is also a FINRA regulated Broker-Dealer – a precursor to operating an ATS (Alternative Trading System) as StartEngine not only wants to help smaller firms raise capital but then it wants to provide liquidity for investors too, thus creating a more robust securities ecosystem.
In a blog post at the end of last month, StartEngine reported "unprecedented interest from entrepreneurs who want to launch new equity crowdfunding offerings" on the platform.  Anecdotally, we have heard similar comments from other online capital formation platforms from around the world.
Even while VCs and institutional money have slowed or paused their investment activity, it appears that crowdfunding platforms are holding their own. In fact, StartEngine reported its strongest quarter during the first three months of 2020 raising $24.4 million. The question remains, is this a trend?
Earlier this month, the Securities and Exchange Commission (SEC) provided some temporary relief for issuers using Reg CF making it easier to launch a securities offering. This may help StartEngine – as well as the other platforms leveraging this exemption.
Another event of note, was the news that StartEngine has enlisted the support of Kevin O'Leary – perhaps the best known "Shark" who is part of the hit Shark Tank program airing on CNBC. Known as "Mr. Wonderful" for his acerbic charm, O'Leary will now be supporting StartEngine.
Recently, Crowdfund Insider caught up with StartEngine co-founder and CEO Howard Marks. Our discussion is shared below.
---
Congratulations on enlisting the support of Kevin O'Leary. How did the relationship come about?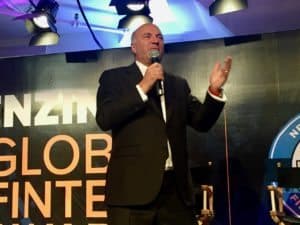 Howard Marks: One of the biggest challenges we face as a company is that equity crowdfunding is not well understood by the general public. If you walk down the street and ask a stranger if they know what equity crowdfunding is, odds are they say they've never heard of it before.
Over the past few years, we've had several Shark Tank alumni raise capital on StartEngine, and we eventually got connected to Kevin. When we learned that he had been following the equity crowdfunding space for a few years and wanted to help inform others about the opportunities for raising capital using equity crowdfunding, it was an easy decision to form a partnership with him.
How will O'Leary participate in the StartEngine platform? Will he invest alongside smaller investors?
Howard Marks: Kevin O'Leary is StartEngine's strategic advisor and a StartEngine shareholder. His focus will be on creating more awareness about StartEngine and equity crowdfunding in general. Kevin believes in the equity crowdfunding model and our business and is helping to spread the word. He is even encouraging the companies in his own portfolio to use StartEngine for their next funding round.
How is StartEngine doing during the COVID-19 Pandemic. How is deal flow? What about investors?
Howard Marks: Our entire team is operating remotely and staying safe during the pandemic, and our business itself is thriving. We've seen a good increase over the last 30 days in the companies applying to raise on StartEngine.
From both the company and investor side, StartEngine's business has proven to be resilient to the uncertainty caused by COVID-19.
Recently, the SEC proposed some changes to improve the exempt securities ecosystem. What are your thoughts on the proposals for Reg CF?
Howard Marks: We support the changes wholeheartedly. It's clear that $1.07 million is too low a ceiling for Regulation Crowdfunding [Reg CF], given the average size of seed funding rounds today, and it's time that we increase the limit to help small businesses achieve their goals.
In fact, we encouraged all 10,000+ of our shareholders to write letters to the SEC a month ago to encourage them to increase the limit of Regulation Crowdfunding from $1.07 million to $5 million to help small businesses today when they desperately need access to capital.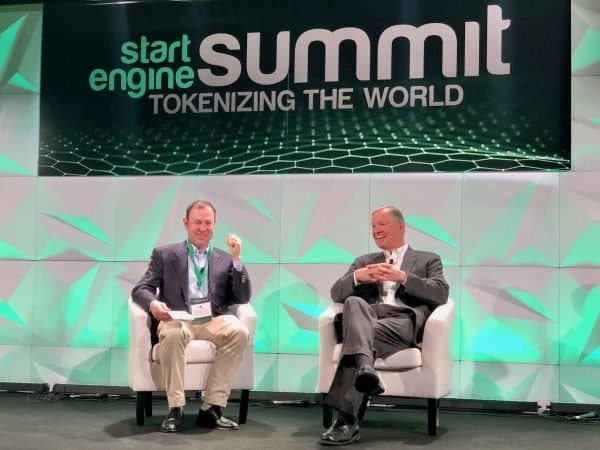 What about an expansion of the definition of an accredited investor?
Howard Marks: Our business, and the business of equity crowdfunding, is bringing investment opportunities to non-accredited investors. We do not focus on accredited investors. An expanded definition may encourage those new accredited investors to feel more confident making investments on our platform, as well as increase the amount they can invest in a given year, which would be beneficial to the investing space. However, I don't believe this would have a large impact on equity crowdfunding.
What are the changes you most want to see?
Howard Marks: The change we are most excited about at StartEngine is the proposal to increase the limit of Regulation Crowdfunding from $1.07M to $5M. Of all of the proposed changes, I believe that one will have the biggest impact for small businesses and will encourage more entrepreneurs to turn to equity crowdfunding.
What is the status of the StartEngine ATS / Secondary trading platform?
Howard Marks: This is a difficult time for entrepreneurs, and it's more apparent than ever that small businesses need access to capital. Venture capital and private equity firms are not taking meetings, and the government loans through the Paycheck Protection Program [PPP] are great, but simply aren't enough.
Equity crowdfunding is a viable alternative for entrepreneurs, but not enough companies know that this is an option available to them. The ATS and offering liquidity to investors would be beneficial in that regard by creating more awareness about equity crowdfunding, and I think it's more clear than ever that an ATS would help small business and everyday investors. That being said, I don't have an update on the launch of StartEngine's ATS at this time.
What about digital assets?
Howard Marks: With the growth of StartEngine's core business, we are focused on what is working right now, and that is helping more great businesses raise capital through Regulation A+ and Regulation Crowdfunding. We are very interested in working with the SEC and FINRA to explore digital assets in the near future.

Sponsored Links by DQ Promote