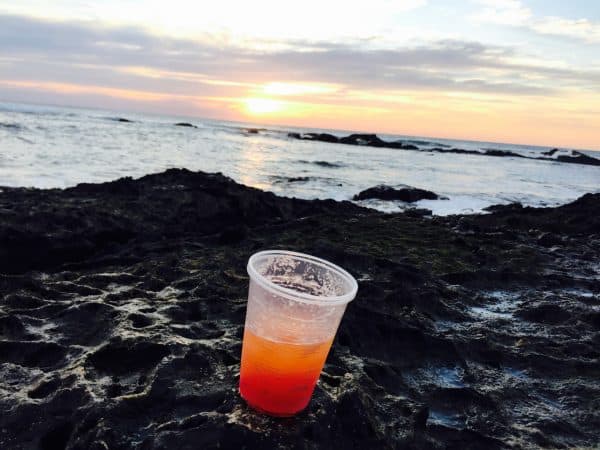 Long Island Iced Tea Company had rebranded itself as the Long Blockchain Corp (OTC:LBCC) back in 2017, which was during the historic crypto market bull run that had briefly led to Bitcoin surging to nearly $20,000 before crashing to below $4,000 by December 2018.
Long Island Iced Tea Company had rebranded in order to take advantage of the large amounts of capital that had entered the nascent digital assets space at that time. Many speculative initial coin offerings were carried out during the bull run of 2017 and early 2018. The majority of these so-called blockchain projects were either outright scams or didn't really have a legitimate use case or product.
Notably, the name change led to almost an immediate tripling of Long Island company's stock price.
But besides the name change, the Long Blockchain Corp's blockchain strategy was not really clear. The firm had stated that it would be "shifting its primary corporate focus toward the exploration of and investment in opportunities that leverage the benefits of blockchain technology."
Long Island had, at first, announced plans to acquire Bitcoin mining hardware, however, these plans never really materialized. Following these developments, the Nasdaq stock exchange decided to delist the company, which forced Long Island's investors to trade the company stock via over-the-counter desks.
The US Securities and Exchange Commission (SEC) has now decided to revoke Long Blockchain's stock registration. This move will effectively ban or prevent the general public from trading the company's shares. The SEC stated that Long Island's "blockchain business never became operational" and that the firm has failed to report on its financial results for the past 3 years.
When Long Island had decided to rebrand in 2017, the company did not confirm whether it would be leaving the iced tea business (which continued to operate as one of the firm's subsidiaries).
The iced tea part of Long Island's business seems to be doing reasonably well at this time, which means the company may want to try to focus on it while staying out of the blockchain sector (for now at least).
As covered in December 2017, Long Blockchain Corporation, formerly called Long Island Ice Tea Corporation (NasdaqCM: LTEA), had withdrawn an S-1 registration statement following the interesting name change that swapped beverages for Blockchain.
At the time of market closing (on December 20, 2017), when the company was known more for the mixed drink, shares traded at less than $3 each. A quick rebranding that saw Blockchain added to its branding caused shares to top $9 each at one point.
As reported, Long Blockchain Corp. had also entered into a two-million-dollar convertible debt facility, with an additional two-million-dollar option, to support its shift to focus on investments in  ventures relating to blockchain technology.
Philip Thomas, CEO of the Company, commented on the announcement (in December 2017):
"Our company recently announced we would be taking a series of steps relating to the pivot into blockchain technology, including the assembly of a world class team of industry professionals. Our new financing arrangement with a UK-based investment firm that shares our vision is the first step of many, and further validates our commitment to a swift, responsible pivot into blockchain technology."
However, it now appears that the "pivot" to the blockchain tech sector was not conducted so responsibly after all.

Sponsored Links by DQ Promote