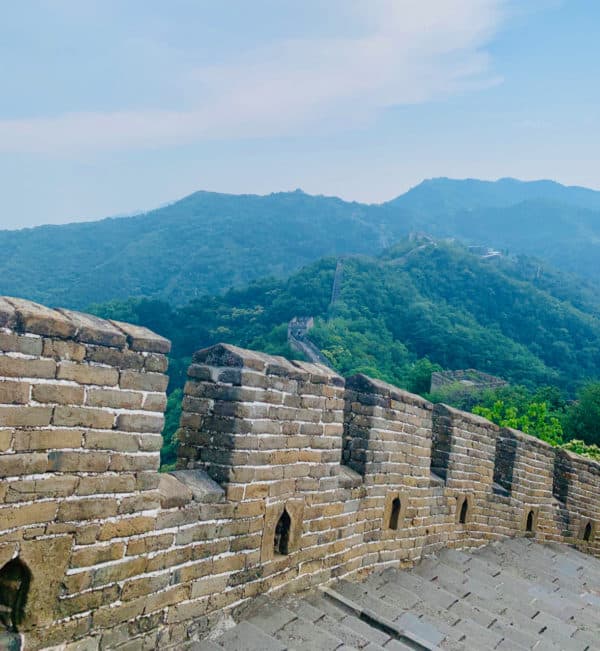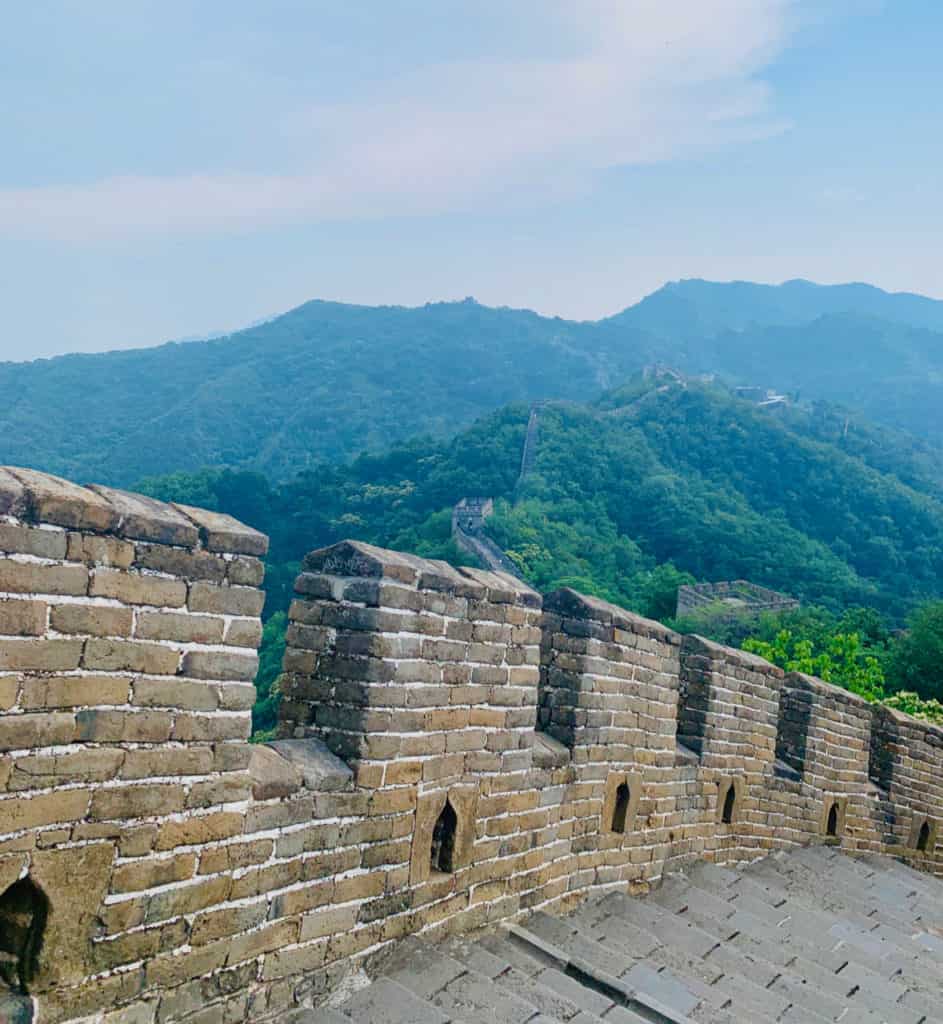 For many reasons, China is regarded as one of the world's make-or-break regions when it comes to the fate of "blockchain" technology and cryptocurrencies.
Before Bitcoin trading was officially banned in China in late 2016, yuan-to-Bitcoin conversions (and vice versa) seemed to account for more than 90% of the globe's Bitcoin trading action.
Some crypto trading platforms frightened by the new climate left China, but in many cases, didn't go far, and continued to service Chinese speculators from nearby offshore offices in Singapore, Taiwan, Hong Kong, and Japan. "Word-of-mouth" and OTC trading also persisted in the country.
According to The Japan Times, China's crypto-trade-facilitating industry remains "massive," and Chinese cryptocurrency speculating still informs the core of the global industry.
China also continues to dominate the business of cryptomining, an energy-consumptive process recording every transaction ever made on a cryptocurrency network of hundreds of thousands, maybe millions of dedicated computers.
Politically, China is openly interested in how cryptocurrencies might help the country skirt U.S. sanctions in a pinch.
But the country is also keen on preventing too much unauthorized capital flight, which could fatally destabilize the country's carefully managed currency.
When China endorses "blockchain," as it did in the fall, prices all over the globe respond.
For all these reasons and more, the crypto-interested keep a careful eye on China, and for that reason, we present our chronological recap of the year's most interesting blockchain and cryptocurrency news events from China.
In January, the Chinese National Internet Information Office (CNIIO) issued rules to govern the country's "Blockchain Information Services" sector.
The rules, which include ID requirements and development of channels to provide information to China's "social credit" system (used to surveil citizens), were issued to promote sound use of the technology, the CNIIO said.
In April, Chinese regulators frightened the horses globally when the country's National Development and Reform Commission (NDRC) added cryptocurrency mining to a list of industries it wants to control or eliminate for, "not adher(ing) to relevant laws and regulations, were unsafe, wasted resources or polluted the environment."
Much of the crypto world breathed a sigh of relief when no ban was implemented, however.
In July, Chinese bankers convening at Peking University expressed concern that Facebook's proposed private cryptocurrency, Libra, might upset the global financial balance established by the IMF's Special Drawing Rights Basket.
The basket is used to make loans to regions and important entities experiencing financial distress, as many did in 2008. The basket currently contains a certain percentage of yuan.
If Libra becomes widely used and is not particularly backed by yuan, Chinese bankers believe, this could disturb the yuan's stability
Turns out they were right to be wary of Libra.
In August, possibly as part of efforts to appease U.S. regulators very angry about Libra, Bertrand Perez, general director of Facebook's Libra Association, told French media that, "the renminbi will not be part of" the basket of reserve currencies used to back Libra.
Also in August, Coindesk broke a significant story claiming that Chinese merchants selling goods to malls in Moscow were now using tethers (a cryptographic, synthetic form of USD), rather than bitcoins, for millions in daily business remittances.
The traders likely prefer tethers because they are "stablecoins" pegged to the value of USDs. Chinese tether users are reportedly indifferent to the possibility that the Tether company is now under investigation for fraud.
5. Yes, Digital Currency. No, Digital Currency.
Cryptocurrencies were originally conceived as an anarchist proposition, but their proponents nonetheless push the idea of national currencies being issued on "blockchains," possibly because this would fulfill the narrative that blockchain-based currencies are inevitable and are "the future of money."
Skeptics see little reason why a national currency supply should be issued across such an expensive and slow type of ledger. The BIS's Augustin Carstens has warned that, by issuing a central bank digital currency (CBDC), central banks would step on the toes of commercial banks and put themselves in conflict.
In August, the deputy director of the People's Bank of China's Payments and Settlement Division, Mu Changchun, announced, "(The) People's Bank digital currency can now be said to be ready," but there have since been reports that any Chinese national virtual currency probably won't use blockchain.
As home to some of the world's largest and most determined populations of cryptocurrency speculators, China attracts its fair share of scams.
In September, Chinese media reported that police in the Northeastern city of Zhengzhou had shut down a major cryptomining malware-distribution program being pervaded by 9000 technicians working for a computer network maintenance company.
The technicians reportedly received commissions for every batch of malware they uploaded to the client systems they serviced.
In September, police in the Philippines were surprised when, expecting to bust a small cryptocurrency telephone scam operation targeting mainland Chinese victims, they found four-floors of Chinese telemarketers in a warehouse in Manila.
Police arrested 277 Chinese nationals at the site and prepared them for deportation.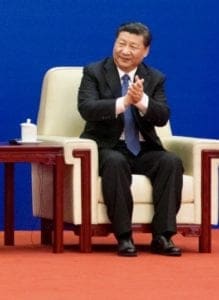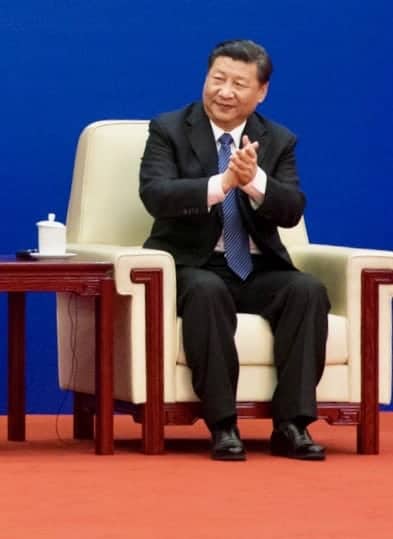 In late October, Chinese president Xi Jinping may have singlehandedly revived slumping cryptocurrency prices when he publicly announced:
"We must take the blockchain as an important breakthrough for independent innovation of core technologies, clarify the main direction, increase investment, focus on a number of key core technologies, and accelerate the development of blockchain technology and industrial innovation."
Jinping's comments were accompanied by a reported symphony of sympathetic headlines across state media as well as a reported ban on any speech critical of blockchain.
These events kicked off a renewed frenzy of cryptocurrency and "blockchain" speculating in China in subsequent weeks.
The response was so significant that Chinese state news sites began urging investors to be "rational" despite the excitement raised Jinping's remarks.
In early November, the tables turned at Bitmain, one of the world's largest crypto miner manufacturers, when co-founder Jihan Wu announced he had dismissed co-founder Micree Zhan.
Zhan, an electronics engineer who retained his crypto billions better than Wu, may have been trying to move Bitmain in the direction of developing microprocessors for AI.
Earlier this month, Wu, who appears more focussed on cryptocurrencies, held his first promotional meeting since Zhan's ouster, where a slide declared, "The Bitmain you are familiar with is back."
In November, officials in Shenzhen, Beijing and Shanghai announced they were executing "inspections" as part of a full-scale "rectification" effort designed to clean-up unauthorized crypto-speculation and crypto-based, capital-flight-enabling industries.
At around the same time, after having its Chinese social media sites closed, large crypto exchange Binance reportedly had its Beijing office closed by Chinese authorities.
Binance CEO Chanpeng Zhao and Chinese crypto influencer Dovey Wan both dismissed the reports, stating something along the lines of "a decentralized company doesn't really have offices."
Zhao, commonly known as CZ, may have courted the ire of Chinese in October when he tweeted that his exchange would soon enable fiat transfers from WeChat and Alipay, two platforms that have officially banned the practice after probably being directed to do so by Chinese authorities.
Alipay immediately denied on Twitter it was allowing this. Zhao's tweet is no longer available.
China-based exchange Huobi appears to have survived the rectification, and in early December, hosted a snazzy blockchain event with government officials at the Ritz Carlton in Haikou.
Finally, after clearing at least some of the unauthorized players from the field, China is now reportedly issuing its own investment bonds on a blockchain.
In conclusion:
Blockchain, a type of distributed and encrypted ledger popularized by Bitcoin, has been described as everything from the "foundation of the fourth industrial revolution" to "a shitty database."
The latter half of 2019 was certainly full of action when it comes to the Chinese cryptocurrency and blockchain scene, but this does not necessarily make the tech more relevant.
Private companies, academics and central banks all over the world have been experimenting with blockchain for about five years. Revolutionizing implementations for enterprise remain rare, however
Token-sales funded a giant amount of hype, and it can be difficult to hear about blockchain's drawbacks.

For the record, critics have claimed that blockchains often don't function much better than a standard database using encryption features, especially in private settings.
Several private and government initiatives have been dropped or scaled back due to issues with suitability, efficiency and scalability in blockchain.

Jinping's endorsement has been regarded by crypto fans as a vindication of the tech, but it remains to be seen whether China can make work something that hasn't worked that well elsewhere.

Sponsored Links by DQ Promote