As 2015 comes to a close, here are some highlights from WWF, the wonderful world of fintech. And what a year it's been!  At the close of last year, the world watched Lending Club's astounding IPO. By this November, the firm surpassed $13B from borrowers since its 2006 launch. During one week in October 2015, $5.9 billion was raised by the payment processors Worldpay ($3.3 billion) and First Data ($2.6 billion) when they IPOed on the LSE.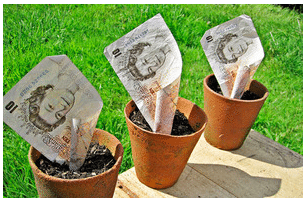 In 2015, the UK firmly established leadership in the sector, leading fintech disruption, launching new firms and providing a rife competitive environment that has challenged global traditional financial institutions and disruptors to engage in new forms of finance and partnerships. Racking up kudos, twelve UK  fintech startups were featured in Fintech Innovators 2015 The Fintech 100 'Emerging Stars' category, including Bankable, Ebury, Elliptic, GoCardless, GoHenry, Osper, Property Partner, Revolut, Salary Finance, SyndicateRoom, The Currency Cloud and Yoyo Wallet. In the 'Established Innovators' category, UK P2P lender Funding Circle,  Atom Bank, iZettle, eToro, Nutmeg and TransferWise were lauded.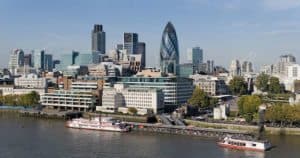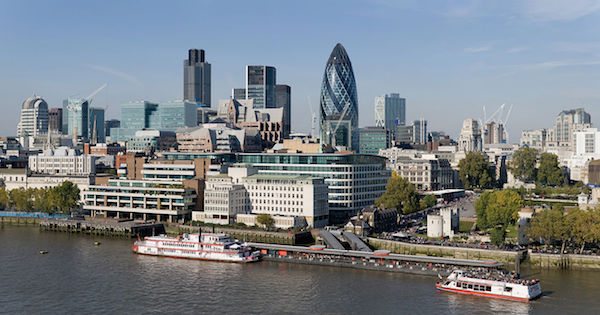 A post from earlier this year noted VC investment in London Fintech has jumped from £24 million in 2010 to £312 million in the first six months 2015. Over the last 10 years, London has attracted 1000 international tech investment projects more than any other country in Europe. As Ellen Burbridge opined, "London and the UK will lead the Fintech sector…It can't be the Silicon Valley, they have produced a few start-ups like Stripe but numbers are tiny compared to the UK….Wall Street Talent doesn't come to Silicon Valley."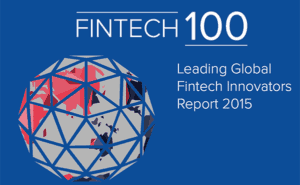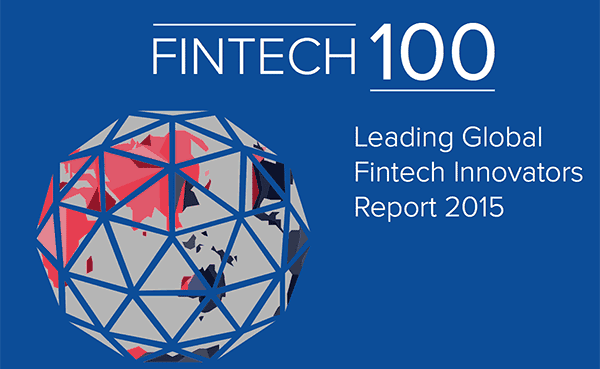 According to Fintech Innovators, fintech financing has jumped six-fold globally over the past three years with over US$20 billion estimated to be reached in 2015, a 66% increase on 2014 (US$12 billion). The Fintech 100 includes 40 companies from The Americas (40%), 20 companies from the EMEA 20%), 18 companies from the UK (18%), 22 companies from Asia-Pacific region 22%), including 10 from Australia and NZ (10%).  The Fintech 100 companies have collectively raised in excess of US$10 billion. To recap, the Top 10 companies in the Fintech 100 for 2015 are:
ZhongAn (China)                                                       

Oscar (USA)                                                             

Wealthfront (USA)                                                     

Qufenqi (China)                                                         

Funding Circle (UK)

Kreditech (Germany)

Avant (USA)

Atom Bank (UK)

Klarna (Sweden)

OurCrowd (Israel)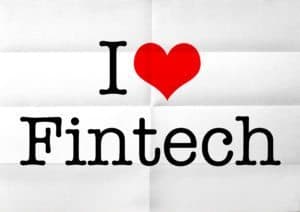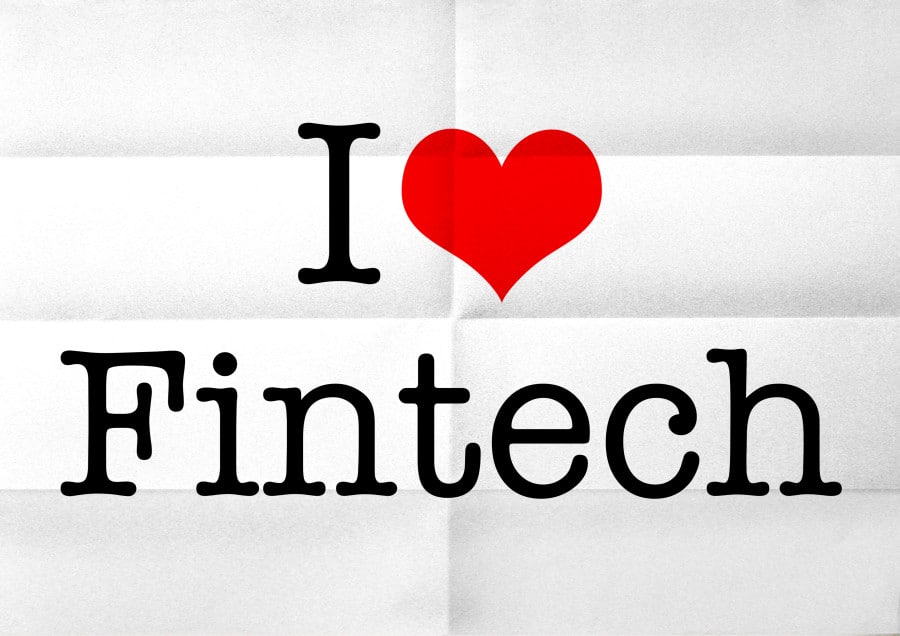 Additional highlights in the sector include the largest fintech financing round to date, SoftBank's billion dollar nod of support to SoFi,  Standard Charter's $207 million capital red envelope injection in Dianrong, Prosper Marketplace closed a $165 million funding round led by Credit Suisse Group's Next Investors, Japanese e-commerce giant Rakuten initiating a new $100 million fintech investment fund, JP Morgan Chase recent partnership wth OnDeck,  as well as smaller scale partnerships such as KeyBank's deals with Aptexx and AvidXchange.  Not one to miss an opportunity, Goldman Sachs has been circling the waters, gathering an online lending team and "adopting" startup tactics for its expectant marketplace lending unit. Other financial behemoths such as UBS and KPMG  have taken to sponsoring Finance Challenges in search of unicorns in potentially verdant fintech pastures. EY and Accenture have kept readers abreast on fintech innovations and trends globally, with respect to millennial habits, P2P lending, blockchain, bitcoin, cloud and cybersecurity.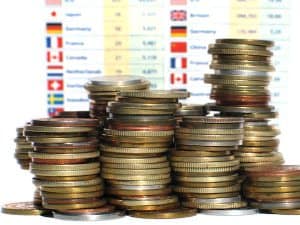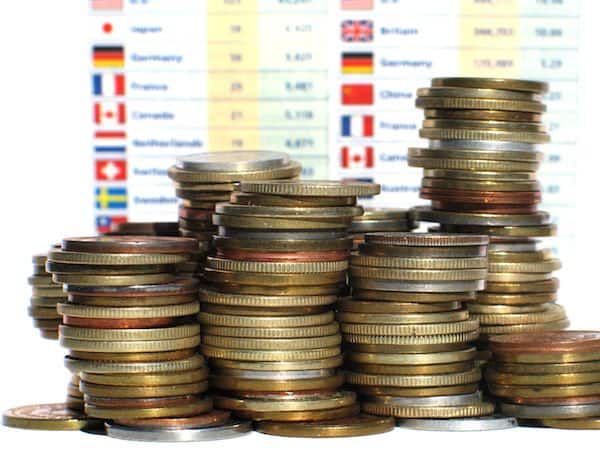 Additional enviable (disclosed) fintech fundraises include the following: Kabbage ($135 million), CommonBond ($35 million), Orchard ($30 million), Stockpile ($15 million), Fastacash Secures ($15 million), Moven ($12 million), Chiller ($6 million), Xpenditure ($5.7 million) and Blooom ($4 million).  Zopa, the largest UK P2P lending platform, reportedly has a deal with JP Morgan in the works to raise £70 million.
Regulations provide fertile ground for such innovation, and have also begun to change globally. The UK and the Financial Conduct Authority (FCA) have created a "gold standard" of robust regulation. The US set the tone for 2015 by finally passed its Regulation A+ "Bombshell"  which allowed for non-accredited investors to gain access to early stage companies in a type of mini-IPO structure. Spain also released new "obligations and requirements" for alternative finance platforms. In 2016 we will continue to see the effects of the regulatory changes and hopefully more global regulatory engagement. Will China establish needed regulations for its P2P lending market, the largest in the world?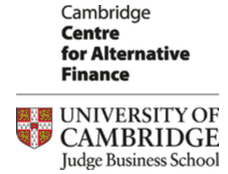 2015 has also seen fintech assume greater attention in the halls of academia. The team helmed by Robert Wardrop at Cambridge Centre of Alternative Finance at University of Cambridge Judge Business School led the way with its seminal benchmarking surveys in Europe, the Americas and Asia-Pacific region. Cambridge has partnered with University of Chicago, Tsinghua University Graduate School of Shenzhen and the University of Sydney Business School in its pioneering efforts to capture the size, transactional volume and growth of the alternative finance markets internationally. Innovate Finance and the Open University partnered to launch FinTech 101. In Cambridge, Mass, MIT Sloan launched FinTech Ventures, the first graduate-level course covering financial technology applications in the United States. University of Toronto, World Economic Forum's Global Agenda Council and Massolution shared invaluable fintech research this past year on alternative finance's acceleration, impacting government policy, informing enterprise innovation and changing the role of financial institutions around the world.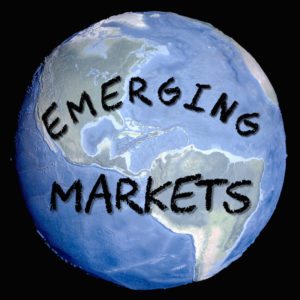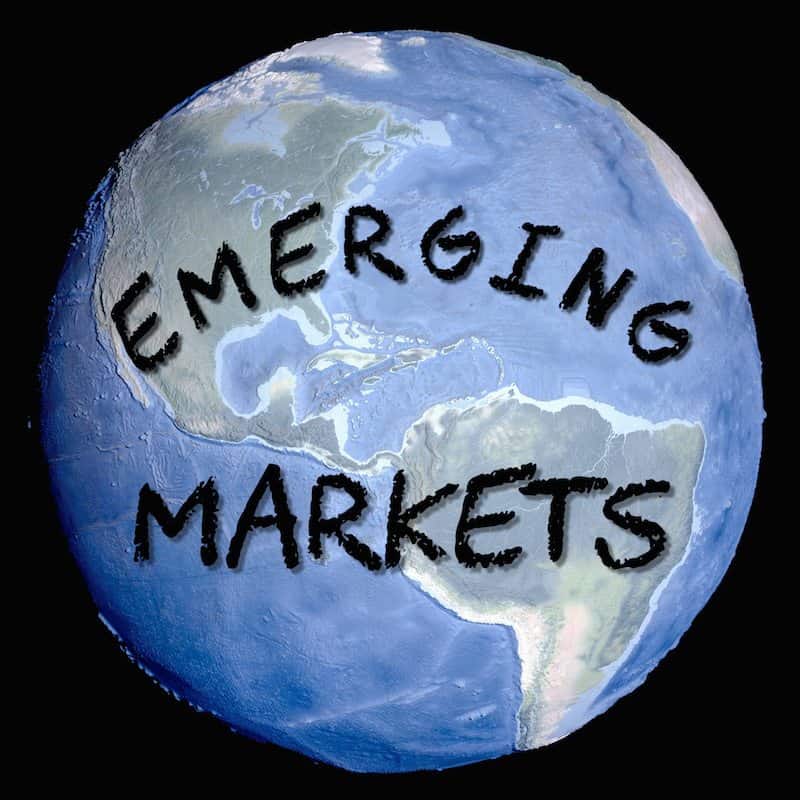 Fintech has accelerated globally. Mambu, Cloud Lending, Azimo and CoAssets play key roles in emerging markets; Indian fintech is also on the rise. Incubators and accelerators Fintech Sandbox, Startupbootcamp and Fintech Innovation Lab continue to help early- and growth-stage fintech companies accelerate product and business development and/ or facilitated free access to financial data and infrastructure for highly qualified FinTech startups.  The combination of strong associations, galvanizing conferences such as Finovate, LendIt, CfPA, AltFi Global Summit, Fintech Global Expo and CrowdFunding Asia, veteran industry leadership gleaned from John Medved, Peter Renton, Renaud Laplanche, Mike Cagney, Giles Andrew, Samir Desai, Claus Lehmann, Ronald Kleverlaan, Sam Ridler and Claire Cockerton (to name just a few) and newer fintech voices emerged to discuss disruption and innovation such as Orchard's Matt Burton, Angela Ceresnie, Jonathan Kelfer and David Snitkof, Zopa's new CEO Jaidev Janardana, Assetz Capital's Stuart Law, InvestUp's James Tucket, FinBee's Laminas Noreika, Asociación Española de Crowdfunding's Daniel Oliver, FundedByMe's Daniel Daboczy, Companisto's Tamo Zwinge, Stone & Chalk's Alex Scandurra, Startupbootcamp FinTech's Nektarios Liolios, Cloud Lending Solutions' Snehal Fulzele, FinTech Sandbox's Jean Donnelly, Women INVESTING in Women's Anu Bhardwaj, IDB's Gabriela Andrade & Diego Herrera and Cambridge's Bryan Zhang, Dr. Mia Gray and Robert Wardrop (again, to name just a few) ignited collaboration, exciting change globally and officially moved fintech mainstream in 2015.
Best wishes for a happy, healthy and successful 2016!