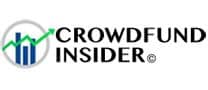 Today marks one year to the day since we launched Crowdfund Insider. We launched with a simple goal: to help educate people from all walks of life about the crowdfunding space.
Whether you own a crowdfunding company, have launched a project or are just passing through, we hope we've been able to accomplish that goal for you somewhere along the way.
With that in mind, today is a celebration of sorts for us. We're celebrating our readers, the people who make this all possible. Many digital news sites will never see the level of readership we've been able to amass in 12 short months. We're extremely thankful for that. A lot of our readers have helped us along the way by telling their friends via word or mouth or social media. We see you and we couldn't do this without you.
Thank you. Thank you for reading and for being a part of what we hope will be a transformative, historic time period in our global economy and our global society.
With that said, we wanted to look back at the stories from the last year that set the crowdfunding world abuzz. If you read us regularly, you've probably begun to sense what our editorial voice is here. Yes, we are unabashed crowdfunding evangelists. We love this stuff. We also realize that crowdfunding carries risk, that investors need to be protected and that the space gets a bit ridiculous at times. I think this list speaks to that reality.
Here are the top 10 most read, talked about and shared storylines from Crowdfund Insider's first year in operation…
SoMoLend & Candace Klein versus the State of Ohio
Consider that this story really only broke this month and you can get a sense of how big this story really was and still is for this industry. The State of Ohio Division of Securities levied a notice to cease & desist against SoMoLend. The action eventually forced Candace Klein to step down as CEO of the suddenly embattled lending-based crowdfunding platform. We'll have to wait for the State's hearing in October to see what SoMoLend's (and Candace Klein's) ultimate fate will be.
Related articles:
Manchester United Fans Try To Crowdfund Ronaldo's Return
Leave it to Manchester United fans to make noise. (Liverpool fans, I beg your forgiveness… we're neutral here.) A campaign was launched at the now-defunct BringRonaldoHome.org seeking crowdfunding cash in order to convince one of the world's biggest football stars to return to the team he once played for. Proceeds from the campaign were to go to Manchester United in order to help them secure a deal to bring Ronaldo back. Alas, it never happened. Man U eventually turned to the public and told fans not to support the campaign. It was later pulled. Still, it stands to mention that crowdfunding seems to be affecting everything and everyone these days… even Cristiano Ronaldo.
Related articles:
The MD-Pen Fraud on Kickstarter
Many cases of fraud on sites like Kickstarter and Indiegogo sit in a gray area between fraud and negligence or ignorance. Based on the details around the project for the MD-Pen, this one looked like a blatant fraud. In the end over 300 backers gave over $14,000 for pens that never showed up. Project creator Michael Waller's identity was never confirmed despite one backer actually scheduling a meeting with him at a New York bar. In short, this is a case study of everything about rewards-based crowdfunding that is terrible and dubious.
Related article: Allegations of Fraud Plague Stalled Kickstarter Crowdfunding Campaign

Equity Crowdfunding In Europe: Where It Stands
A significant amount of our readership is based in Europe, and we try and give regular coverage to happenings across the proverbial pond. We have worked extensively with the European Crowdfunding Network over the last year and they've been enormously helpful in helping us understand the current context of crowdfunding in Europe. This was no exception, and it was apparently helpful enough to others because it makes the list at number 7. Here we break down the ECN's report on the state of the European crowdfunding industry.
Related article: Equity Crowdfunding In Europe: Where It Stands
White Label Crowdfunding Platforms
I'm going to chalk this appearance up to an overwhelming interest from both project creators and entrepreneurs in how to build an actual crowdfunding platform. Luckily, there are numerous excellent ways to do so, and we covered many of them in a February article. Many of these companies have done great things since we covered them. This is definitely one to read.
Related article: White Label Crowdfunding Platforms
Susan Wilson's PR Fiasco
Susan Wilson provided a case study on how not to manage the crowd when your campaign happens to go viral for all the wrong reasons. Wilson turned to Kickstarter to raise $800 to send her daughter to a camp so she could learn to make video games. Sounds innocuous, right? Well, she got more than she bargained for… about $20,000 more to be precise. The rowdy underbelly of the Internet didn't take kindly to finding out that she may have been relatively well-off, among other things. 4chan, Reddit, gaming forums, Twitter… everyone had an opinion and everyone wanted to share. I still can't decide if Susan Wilson is a victim or a perp in this whole story, which is probably why it is so intriguing.
Related articles:
The Tile Location Device
The Tile location device was crowdfunded by a team with experience at companies you may have heard of before. Pebble? Lockitron? This team knew crowdfunding, and the leveraged Selfstarter to raise over $2.5 million to bring their location tracking device to market. They also implemented and executed a top-tier PR campaign that earned them a ridiculous amount of press. This is a truly great example of how to do it yourself.
Related articles:
The Soylent Campaign
The campaign for the unfortunately named meal replacement drink Soylent was absolutely enormous and provided a great example of how project creators can rely on their own networks and skip traditional crowdfunding platforms. Rob Rhinehart and his team used Crowdhoster from Crowdtilt to raise over $1 million in order to bring the drink to market. Rhinehart is either a complete whacko or an absolute genius depending on who you trust. It's often the controversial campaigns that make the most noise, and this one was no exception.
Related articles:
The Girl Who Tried To Jump Off Her House And Into Her Pool, Missed, And Crowdfunded The Medical Bills
When Nicole decided to jump off the roof and into the pool, she probably didn't think that this event and the events to follow could or would turn her into an Internet phenom. It did. She never made it to the pool. Instead, she ended up landing on the concrete and breaking both of her feet. The resulting GoFundMe campaign to help pay for her medical bills ended up being the subject of multiple news articles. Chalk it up to a hard lesson learned.
Related article: Girl Jumps Off House, Breaks Feet, Crowdfunds Recovery, Gets Jeered
The Hanfree, Seth Quest, Neil Singh & A Lawsuit
The most read series of stories on our site in our first year had to do with another bad Kickstarter. Call it fraud, call it negligence… either way, Seth Quest mismanaged a Kickstarter campaign for the Hanfree iPad stand. I ended up interviewing Neil Singh about the incident to try to get to the core of why he had decided to file suit against Quest, and what resulted was a really interesting conversation about nondelivery on crowdfunding sites and how backers can fight back when a project creator has done wrong by them. I think every backer should become familiar with this case if for no other reason than to be more aware of the things to look for when vetting a project on a rewards-based crowdfunding site.

Related articles:

Have a crowdfunding offering you'd like to share? Submit an offering for consideration using our Submit a Tip form and we may share it on our site!

Sponsored Links by DQ Promote